Illegal trade in wild animals is very profitable. It is also the fourth illegal transnational activity in the world, right after drugs, human trafficking and counterfeiting. Many animals are thus sold illegally, including through social networks, such as Facebook.
⋙ How to save a rhino victim of poaching?
In 2018, the US giant with nearly 3 billion monthly users formed the coalition along with experts like the WWF to put an end to online wildlife trade. The stated goal was to reduce illegal trade by 80% by 2020. Since then, the company claimed to have made progress.
Facebook, a popular platform for pet trade
However, according to a new study conducted by researchers and published on Avaaz, this is not the case. Facebook continues to be a popular platform for human traffickers, and the online wildlife market is even flourishing.
This year, in just two days, researchers found "within a few clicks" 129 pieces of potentially harmful content via Facebook's search bar, on platform pages and public groups. Among them were messages from people selling or seeking to buy cheetahs, baby tigers, parrots, monkeys like the pygmy silk monkey, lion cubs, and elephant tusks. However, these animals are listed in the Convention on International Trade in Endangered Species of Wild Fauna and Flora (Cites) and are prohibited from sale.
Al Somaliland, center for trade in baby cheetahs
"The smugglers do not hesitate to put their goods for sale in public groups or to include their telephone numbers in their messages, declared to Guardian Ruth Delbaere, Legal Campaign Manager at Avaaz. "Wild animals are traded on Facebook in broad daylight."
As a result of this research, the researchers received 95 wildlife-focused recommendations on Facebook over the following weeks through announcements and the "suggested groups" feature. Of these, 76% were postings to buy or sell live animals, suggesting that social networking algorithms "is incompatible with its own policies or public commitment to curb online wildlife trade"completes the report.
⋙ Facebook will act against the illegal sale of protected areas in the Amazon rainforest on its website
"Instead of using data to combat wildlife trafficking, their algorithms instead help criminals grow their business."said Gretchen Peters, CEO of Alliance to Counter Crime Online.
Accused of not responding, Facebook disputes the results
The study also reveals the platform's inability to remove this illegal content. Facebook removed only 13% of the suspicious posts about wildlife trafficking before researchers marked them. After the posts were marked, only 43% had been removed, one week after the posts were marked.
⋙ In Marseille, the difficult tracing of wildlife trade
"Not only does Facebook know that wildlife trade thrives on its platform, it has known this for years. Yet they continue to openly ignore the problem – or worse – enable it. To animals. The results of this study are duly noted. "said Raúl Grijalva, Democratic congressman and chairman of the House Natural Resources Committee.
For its part, Meta, the parent company, questioned the validity of the survey methodology and sample size. According to the company, the results do not reflect the work done to combat wildlife trade.
Also read: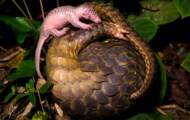 Pangolins, a threatened species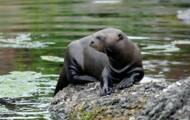 How can an animal born in a zoo be reintroduced into nature?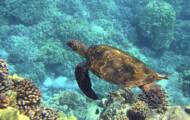 Mayotte: Poached for their meat, turtles end up grilling