Since the 2010s, "nature-based solutions" have referred to projects and initiatives that seek to benefit both biodiversity and the well-being of human societies. Explanations.
"Nature-based solutions" use nature in development projects, whether urban, peri-urban or rural, while ensuring the conservation or restoration of biodiversity.
Appropriate forest management will, for example, support food and energy security while preserving ecosystems.
With the goal of an ecological transition to sustainability, uniting development and the environment is now a major challenge for local communities.
Preserve, improve, recreate
According to the International Union for Conservation of Nature (IUCN) – organizer of the World Conservation Congress, to be held in Marseille in September 2021, which defined this concept – these "solutions" can correspond to three types of actions.
Preservation of functional ecosystems in good ecological condition; improving the management of ecosystems to meet the objectives of sustainable development; restoration of degraded ecosystems or creation of ecosystems.
Nature-based solutions incorporate various existing concepts, such as plant techniques that use plant, seed and pruning techniques to decontaminate soil and restore biodiversity in degraded areas.
We should also mention "green infrastructure" – afforestation along waterways or roads – or even "nature in the city", which mobilizes the planting of trees or the creation of cool vegetation islands.
A very wide range of applications
"Nature-based solutions" must be based on the functioning of ecosystems and applied on consistent spatial and temporal scales by involving all actors.
They seek to reconcile local issues – such as protecting a house against a natural hazard – and global – conservation of water resources in a catchment area, for example.
The scope of these initiatives is enormous: reduction of natural risks, conservation of human health, water supply, food security (with agroecology for example), socio-economic development (with the circular economy) or still struggle and adaptation in relation to climate change.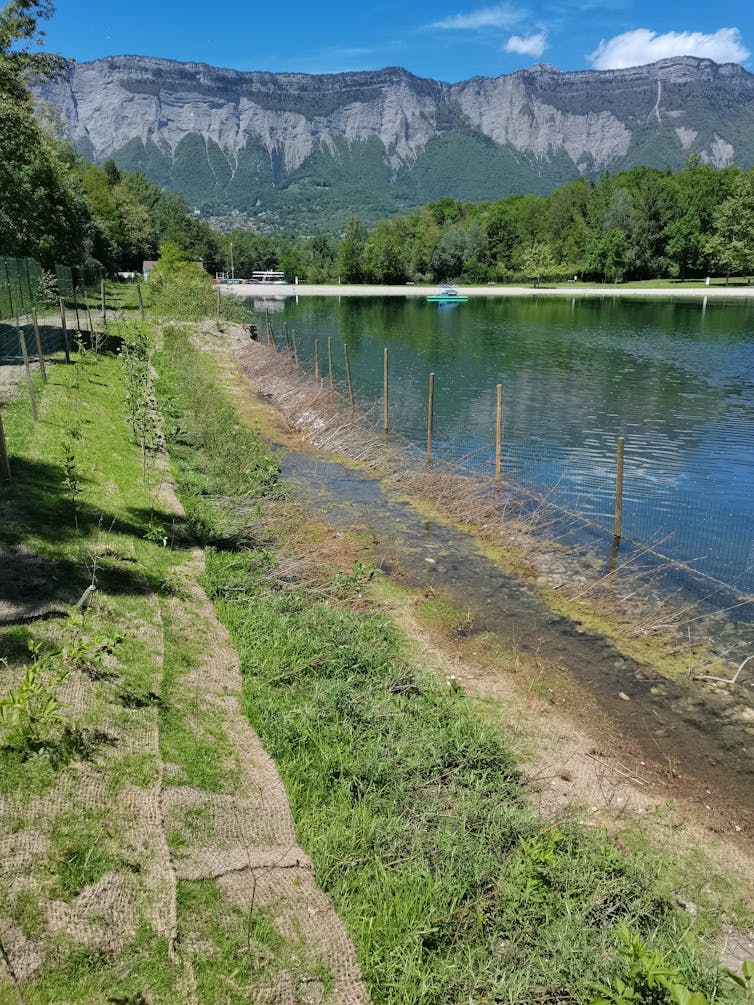 The example of water management
"Nature-based solutions" find many applications in water management (natural, waste, rain or drinking water).
Here they make it possible to improve the quality of water bodies by combining uses – such as fishing, hydropower production or leisure – to ensure the quality of treatment and discharges to the natural environment, to promote seepage and recycling of rainwater, or to save and optimize water resources.
This involves, for example, reducing natural hazards associated with water, floods, floods or even drought.

In 2020, the Syndicat mixte des basinshydraulics de l'Isère thus completed the creation of controlled floodplains by exploiting the existing natural areas, reconnecting dead weapons or recreating alluvial forests, all this on a large part of the river.
At the mining sites in New Caledonia
Terrestrial environments can also benefit from such initiatives, for example by conserving a natural area through the protection of ecological habitats and by using plant species that are beneficial to the life of an animal species.
This facilitates the development of fauna and flora, while at the same time constituting carbon sinks that are crucial for mitigating climate change.
This can cover the sustainable management of a forest, which contributes to the biodiversity of a place and at the same time ensures a recreational and relaxing role for the peoples; or again, the ecological restoration of an environment that will provide many regulatory services – maintenance of air and soil quality, maintenance of supply thanks to regulation of the amount of fish the size of a lake, for example.
As part of the INNER-MINE project, to take a concrete example, it involves the development and promotion of ecological engineering techniques that emphasize their application in the mining context and tropical climate of New Caledonia.
Demonstration sites for several of these techniques using plant techniques (planting, sowing and cuttings) and animal techniques (reintroduction of ants or other ecosystem engineering species) have been created.
Plants and animals thus reintroduced must make it possible to reconstruct living and functional environments. The aim is to restore the affected New Caledonian ecosystems while controlling erosion and sedimentation of steeply sloping land.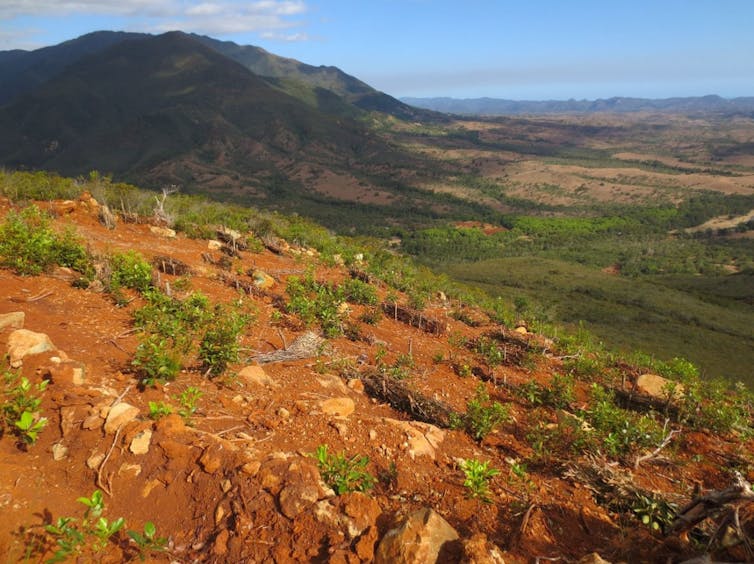 The challenge of training actors
The emergence of nature-based solutions is now everyone's business, as illustrated by the ARTISAN project, whose main goal is to demonstrate and improve the potential for "nature-based solutions" by using a demonstration program that occupies ten pilot sites. It is a matter of raising awareness and training the various actors to develop the projects on national territory, in particular abroad.
Economic and social development can no longer take place in ignorance of the natural component of the environment. Conversely, the protection of natural environments can not hinder development. Nature offers a diversity of riches that one can rely on to consider uniting these different imperatives as suggested by these "nature-based solutions".
Freddy Rey, research director in engineering ecology, Irstea
This article is republished from The Conversation under a Creative Commons license. Read the original article.