"Because there is no point in going far to live beautiful experiences", because the climate crisis is real and because "tourism represents almost 8% of CO2 emissions" worldwide, Emmanuel Brault has decided to launch Hexplo, a platform for organizing bike rides .
⋙ Bike rides: 4 ideas for circuits for a weekend
Hexplo, to plan your cycling holiday with ease
"The idea came to me when I was trying to organize a road trip in Namibia in 2019. I realized that there was no platform to organize your trip yourself, without going through travel agencies. Trip," explains Emmanuel Brault. While still a student at a vocational engineering school, this cycling enthusiast specializing in entrepreneurship decided to launch his project. The goal: to create a tool that enables everyone who wants to organize their travels completely independently and, as long as it takes, to promote local travel and green tourism! Thus Hexplo was born.
The platform was launched in April and is already a huge success. It must be said that the concept is ingenious and enticing: "organize (yourself) any bike ride". To do this, simply create your itinerary by entering a start point and an end point. The platform then makes sure to suggest the best route according to a bike route map. As in the example below for a Paris-Little trip.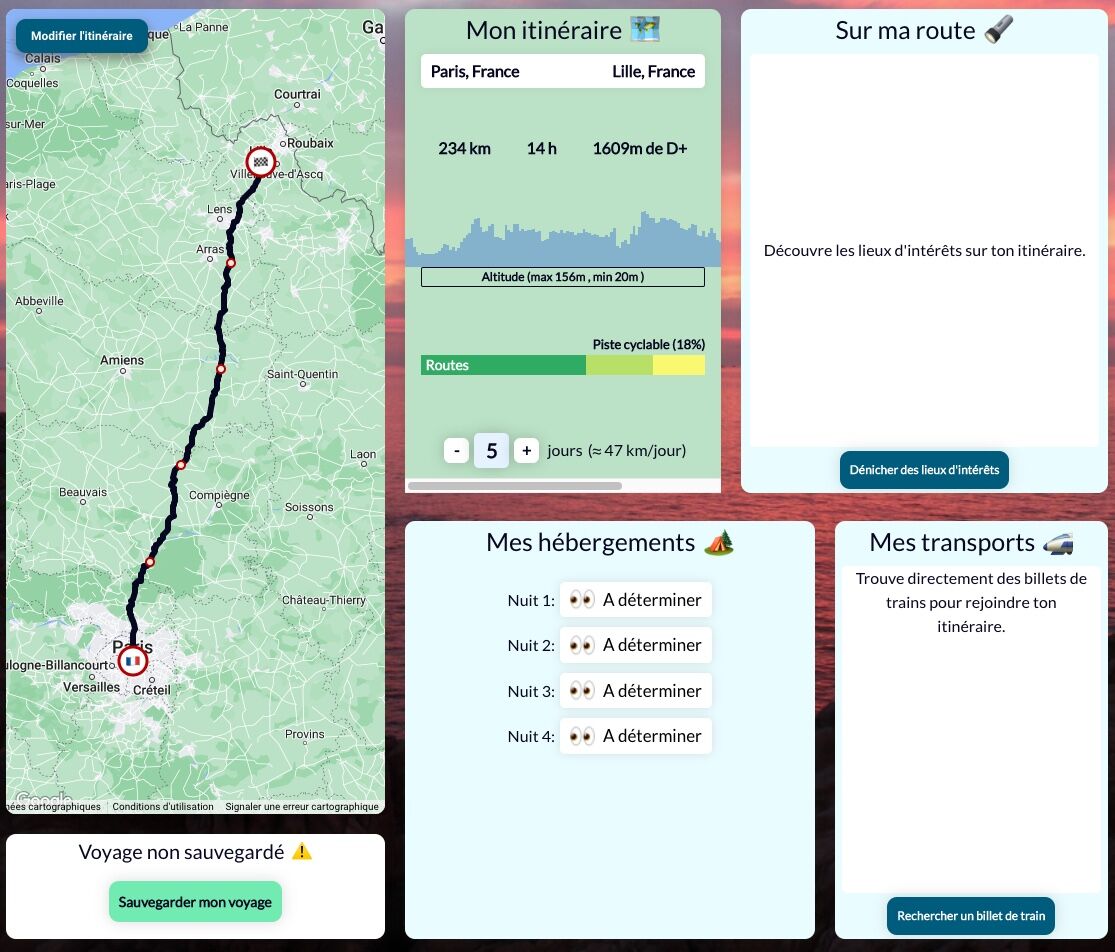 And that, of course, is not all. Once the journey and its duration have been defined, Hexplo offers its subscribers to know:
the surrounding means of transport to reach the starting point of the itinerary and return;
on the one hand the accommodation places available along the trip when booking, but also to know the bivouac points and the available bike hosts on the other hand;
and to discover the places of interest that subscribers will encounter during their journey: cultural point, natural point, activity, etc.
A little extra: each route can be saved, exported to a GPS, but also changed at any time. Which gave Hexplo the nickname "Waze for cycling"!
⋙ The ranking of French cities that are best suited for bicycles
Hexplo: the social network of the future for cycling?
Emmanuel Brault's intimate wish is clear: "that tomorrow everyone will travel by bicycle". Thanks to Hexplo, he hopes to make life easier for travelers. To do this, the next step that the founder intends to take is, of course, to launch an application dedicated to this platform and to create an interactive tool where members of the Hexplo community can exchange some good addresses, inform about new homes or new must- see spots.
"Instead of seeing 'radar at 50 meters!' we would see it as a 'place of interest 50 minutes away!' The idea is really to create an ecosystem for cycling, cooperation and full of meaning, "he confides. In other words, a practical social network, in line with its motto:" the best way to travel is to improvise ". Paradoxically for a platform That offers to organize tours? Not quite when you know that it also offers to change everything at the last minute and easily adjust each stage of the trip!
Hexplo was launched on April 27, 2022 and has already attracted nearly 60 subscribers in 2 weeks. To take advantage of the services on this platform, you must subscribe to a subscription of 30 euros per year (without obligation and free for 7 days). A small sum that should enable the project to improve further to offer its community even more unforgettable memories!
Also read:
Cycling in Europe: 4 ideas for cross-border routes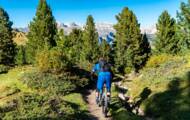 The best destinations in Europe for cycling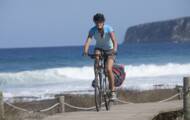 Cycling: the right questions to ask yourself before you start