All the lights were green for the resumption of tourism in the summer of 2022: After two years of health restrictions that have prevented – and often canceled – many travel plans, the French will once again set out to occupy the world. This was without taking into account the increasingly long delays in obtaining identity papers – sometimes several months in certain big cities.
To cope with the extension of these waiting times, the authorities have deployed additional funds in hopes of returning to normal this summer. However, it is still hard to imagine booking a vacation without having the precious sesame. If you think you will not be able to get your passport in time to travel, here is the list of destinations available with a simple valid (European) identity card.
⋙ Two months wait for an identity document: a return to normal is expected this summer
All countries in the European Union are accessible without passports
Know first and foremost that you can travel without a passport in the 27 countries of the EU, namely Germany, Austria, Belgium, Bulgaria, Cyprus, Croatia, Denmark, Spain, Estonia, Finland, France, of course, Greece, Hungary, Italy, Ireland , Latvia, Lithuania, Luxembourg, Malta, the Netherlands, Poland, Portugal, the Czech Republic, Romania, Slovakia, Slovenia and finally Sweden.
Islands like Corsica, in France, Sardinia and Sicily, in Italy, Madeira and the Azores, in Portugal, the Canary Islands and the Balearic Islands, in Spain, or even Crete, in Greece, are simultaneously accessible without a passport.
Exceptions to the rule …
Concerning the French overseas departments, regions and collectives – Guadeloupe, Guyana, Martinique, Réunion, Mayotte, New Caledonia, French Polynesia, Saint-Barthélemy, Saint-Martin, Saint-Pierre-et-Miquelon, the southern territories and the French Antarctic and the islands of Wallis-and-Futuna, you are not required in advance to have any identity document other than the French (or European) identity card. Problem: These destinations are rarely accessible without going through a stopover outside the EU, which requires you to have a valid passport.
What about Saint Martin in the Caribbean? Two cases arise: For French nationals departing from Paris, arrival is very often at Princess Juliana International Airport, located in the Dutch part: they must then present a valid passport as well as a return or return ticket, which is considered "Sint-Maarten" not as European territory and is not part of the Schengen zone. On the other hand, a valid identity card is sufficient for French nationals arriving at Grand Case Espérance airport on the French side.
Can you travel to the UK with a French identity card?
Please note: Since the UK left the European Union on 1 January 2021, the conditions for joining the UK have changed. Since 1 October 2021, you must have a valid passport to visit England, Scotland and Northern Ireland.
Countries in Europe where you can travel without a passport
Outside the European Union, other countries in Europe welcome French nationals into their territory without a passport, but with their identity cards: this is the case for Switzerland, Iceland and Norway, which are part of the Schengen area, along with Albania, Andorra, Bosnia and Herzegovina, Serbia, Montenegro, Macedonia, Liechtenstein and Monaco.
Where to travel without a passport outside Europe?
In rare cases, it is possible to travel outside the European continent without a passport, in certain countries which allow French nationals to enter their territory without this document. This is the case for Turkey: For a stay of less than three months, you do not need a visa or passport, as an identity card "whose period of validity exceeds by at least 150 days the date of entry into Turkey", may. be sufficient, according to France Diplomatie.
⋙ Turkey inaugurates the longest suspension bridge in the world over the Dardanelles
If you plan to go to Egypt to discover the pyramids, Cairo or Alexandria, it is possible to enter the area with "a national identity card with a minimum validity date of six months after the date of return to France", according to France Diplomatie. On the other hand, unlike Turkey, the visa is mandatory: you can get it online or from a consulate. The request must be submitted at least seven days before departure.
Also read:
What are the most expensive passports in the world?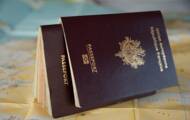 What are the most powerful passports in the world in 2022?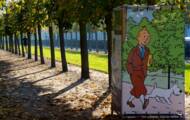 Tintin, Lucky Luke … Comics will soon be included in the new Belgian passport