The Kasbah Space Museum of Contemporary Art is a former prison in the city of Tangier. Since 23 December, the date of its inauguration with the exhibition "L'École du Nord", this unprecedented architectural framework has housed the most emblematic works of this artistic movement.
"The restoration of this space was extremely fine, both because it required knowledge in the field of restoration of historical monuments and because it also made it possible to make choices to leave the exposed stone to recall the ancient techniques used in city ​​of Tangier in the 18th and 19th centuries, "explains Abdelaziz El Idrissi, curator of this exhibition and director of the Mohammed VI Museum of Modern and Contemporary Art in Rabat (MMVI).
This scenographic choice suits both the character of the room and the type of exhibition that the museum will host in the future, such as "L'École du Nord". "This exhibition traces the course of a school, which we wanted to call the Nordic School, in this case the Schools in Tangier and Tetouan, and their surrounding areas," explains the exhibition's curator.
Abdelaziz El Idrissi dwells on the most emblematic works of this northern school and suggests to us their influence, aspirations, and unique "writing." Guided tour.
The pioneers
"Ben Ali R'bati was more of a cartoonist. He drew landscapes in a more or less naive or spontaneous way. He sought to find answers to his questions about space therapy by integrating geometric patterns on the earth's surface, or sometimes by working with shading in order to go beyond spontaneous work and move in the direction of real cognition. Ben Ali R'bati, originally from Rabat, came to settle in Tangier in the late 19th century. He has preserved the ties to his hometown. That is why we see these spaces, which he tried to reproduce in a lot of works like The Sultan's exit and Oudayas. It was marked by monuments such as Oudayas or Souk Lghzal Square. Ben Ali R'bati did not work much on the painting or on the canvas. He worked mainly on paper. »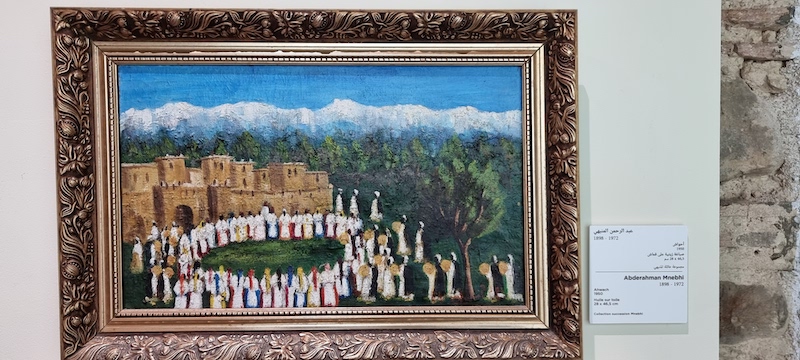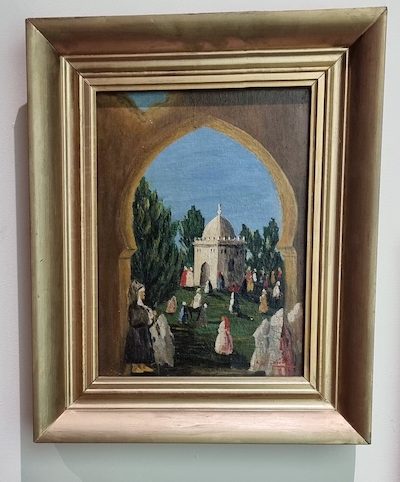 "For his part, Abderahman Mnebhi worked on wood and canvas. The theme of the crowd constantly comes up in his work, just like the works of the landscapes, like the works of the Impressionists of the time. They are artists (Ben Ali R'bati and Mnebhi) who were influenced by it, they saw around them and of this tradition of European artistic practice. This is what we will see in most of their works. "
Academics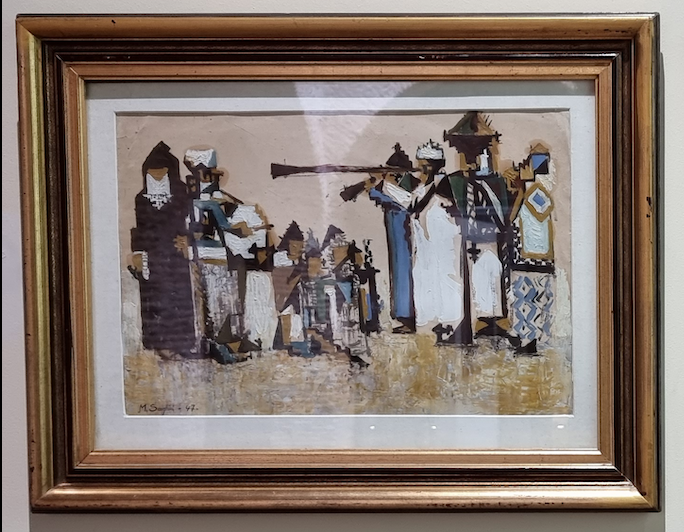 "Mohammed Serghini was an academic. He had the chance to attend the San Fernando School in Madrid and many European artists. In his work we will see an important study of the sign and the symbol, and the integration of a theme somewhat reminiscent of Picassos in a particular period. At the same time, he produced a work characterized by research by artists of that period, primarily Cubists. "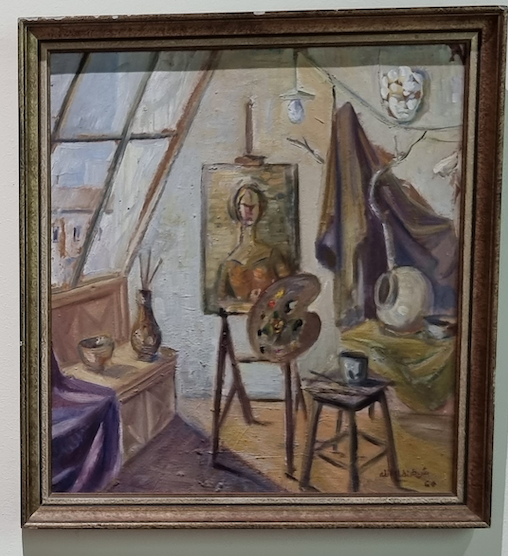 "Here we have (the work of) Chem's Eddoha Ataallah. I think it's a work in a workshop. She reproduced the artist's studio, as it was done among academic artists in general."
Benaisa and Fakhar or the mastery of drawing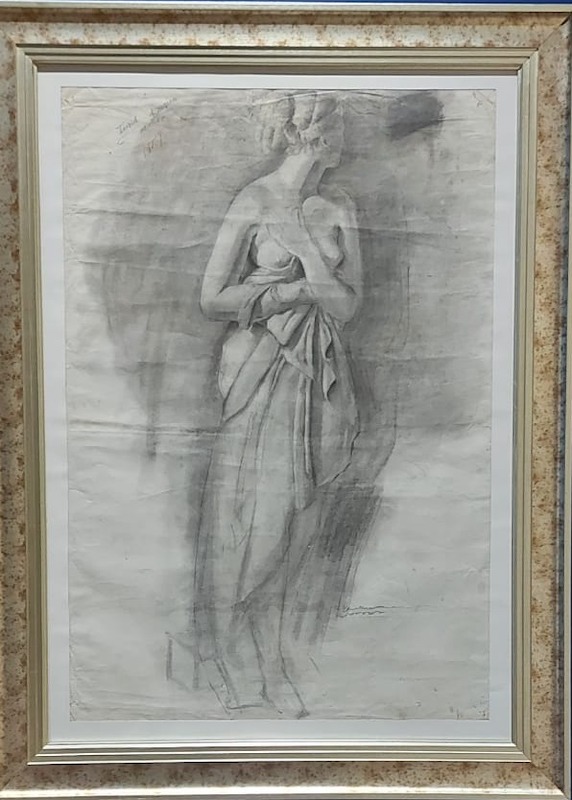 "We are facing works from the period in the 1950s, where artists such as Abdellah Fakhar and Lyazid Benaisa demonstrate their mastery of drawing, stroke and the play of light and shadow. Artists who have performed academic plaster work from this period like classical plaster. It is important to see the work of these artists in the late 1940s and early 1950s and how they developed later. We can then discover a case study, mainly in Abdellah Fakhar, with his gesture. They are academics who respected the standards of drawing and also the codes of Greco-Roman beauty as they were used in European sculpture and painting. It is important for us to show this work before we notice the development that these artists will experience later in their careers. »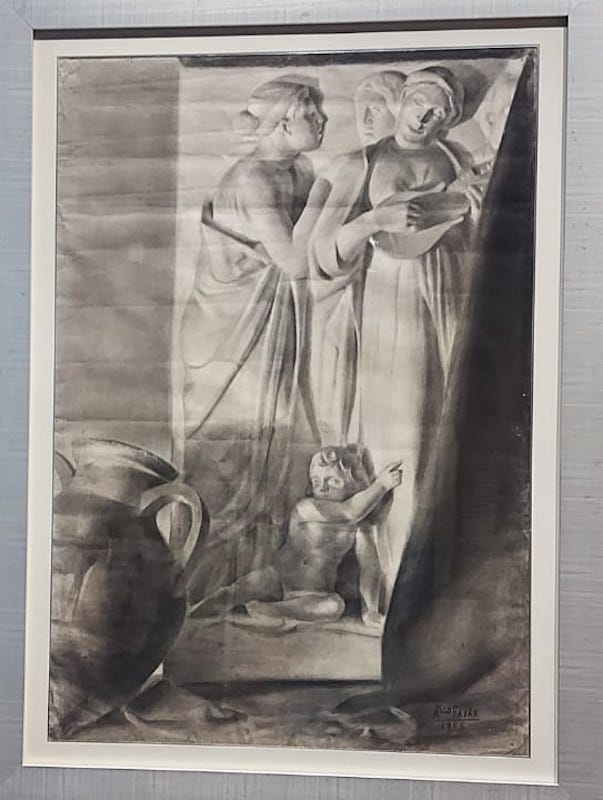 A Moroccan in Manhattan
Ahmed Ben Idriss El Yacoubi made his first exhibition in Tangier in 1952. He went to Asia with Paul Bowles to be inspired, but also to attend artists' workshops. He will then return to Tangier to arrange other exhibitions before traveling to the United States. Ahmed Ben Idriss El Yacoubi was also a draftsman, as he sometimes worked with ink by creating dreamlike works. He worked with intervals and color overlays. We sometimes have the impression that he wrote. At the same time, he overlays images. If we analyze his work, we will see that behind it are images, figures, landscapes that are not necessarily visible at first glance, but if we look more carefully, we will discover other elements. At the same time, El Yacoubi's work is a work of gesture. For he will meet Francis Bacon and work with him. They want to inspire each other. This will give rise to a work that will be considered the first by a Moroccan and African artist who will integrate MoMA (The Museum of Modern Art, Manhattan). It is a key element in the art history of Morocco. 1964 is the year of the work's integration Solomon's seal by El Yacoubi in the MoMA collection. »
Matter research and defragmentation
"Apart from the simple iconography of the artists of the early 1940s, the Tetouan School will transcend with its simple, pictorial traditions to go towards other artistic practices, which at the same time combine cubism, surrealism and sometimes other artistic forms of expression that belongs to the first half of the 20th century, and this to go in the direction of rather individual research such as Mekki Mghara's work, which will move from this traditional iconography to a more advanced, materialistic research, a rather concrete example of this. work by Mekki Mghara can be seen in the late 1950s or second half of the 1950s, a period in which he expressed himself in a representative way (Untitled, 1957), he will then move on to more advanced work, which defragments the work and the space and represents it with the same palette, but in a different way, some years later (Untitled, 1961) .This perfectly shows the development of the work by an artist like Mghara. all of course put him in context and say that he was an artist who was ahead of his time. He was able to carry out quite significant works and materials research, which marked several generations of the Tetouan school. »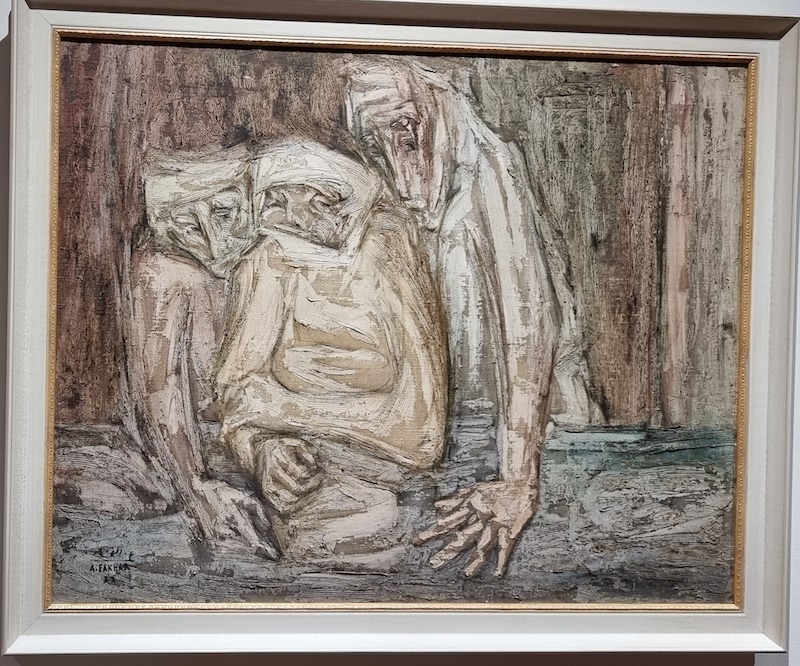 "Here we see Abdellah Fakhar – as I have already mentioned when he talks about his drawings and patches – in his material research, his gestures and his representations of twisted and suffering bodies. For it also shows the condition Fakhar may have been in when he was ill in the late 1970s. "
The vanguard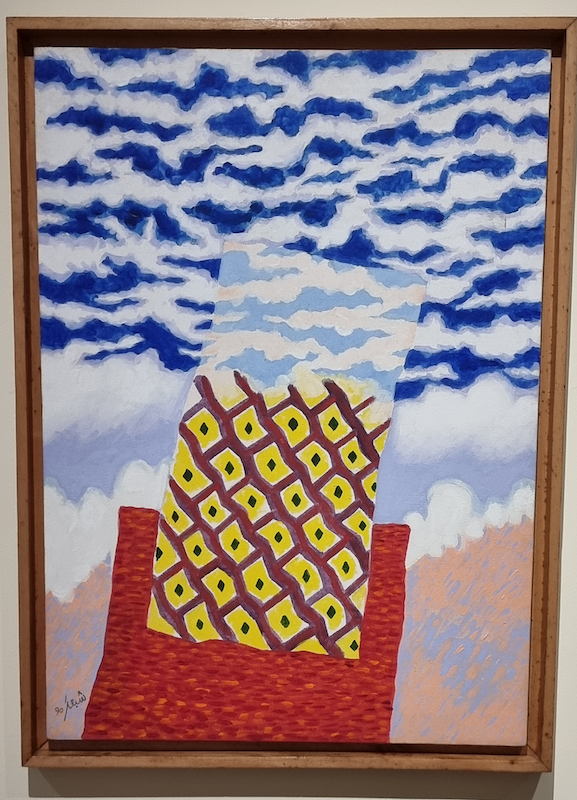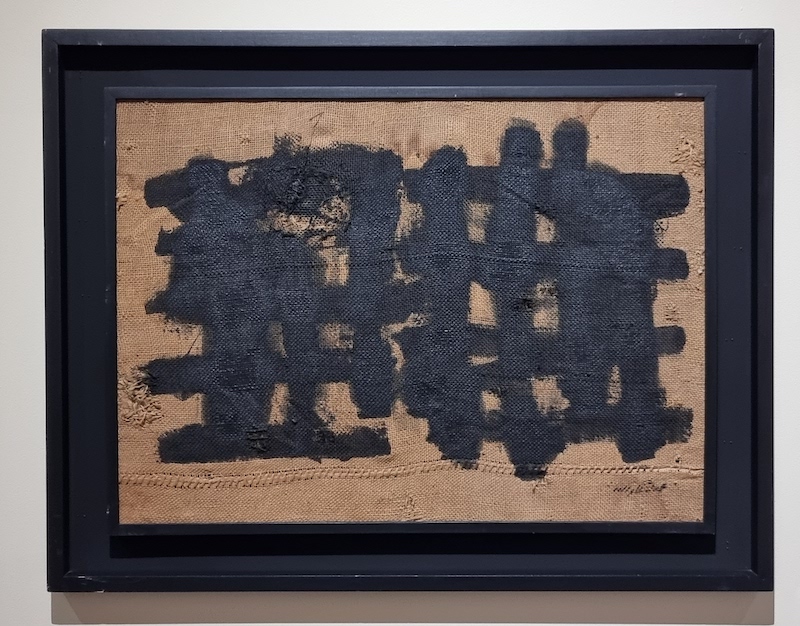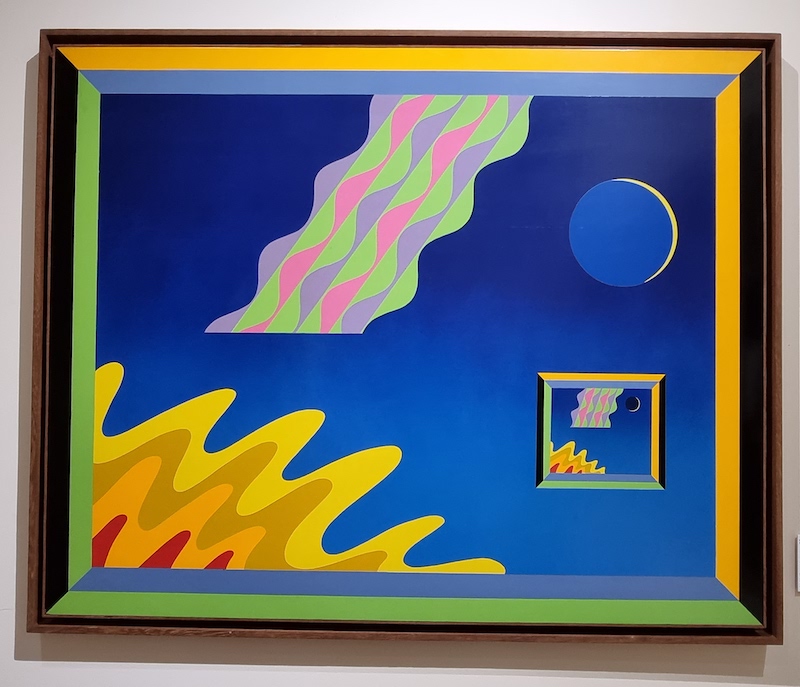 "There we are in a different period, a different mode of expression. We have evolved over time. The cultural foundation of the Tetouan School gave birth to an entire generation. She has to train in Europe. And she will return to create a groundbreaking experience in this country. This generation will try to make tabula rasa with what existed before and raise questions with what was later called the school of Casablanca. Questions about modernity, how we can fit into this modernity, and how can we ourselves be Moroccans. It is the question of identity and positioning in this modernity that is raised with the Jamaâ El Fna exhibition and the Casablanca exhibition. Both exhibitions were important for this northern school, but also for the history of painting in Morocco. Why the northern school? Because three artists who are part of this group already belong to the Tangier School (Mohamed Chebaa, Mohamed Ataallah) and the Tetouan School (Mohamed Melehi). After completing their education in Italy or Spain, they settled permanently in Morocco from 1964. Upon their return, they worked with Farid Belkahia, Mohamed Hamidi and Mustapha Hafid. They will therefore mount this historic exhibition of Jamaâ El Fna, who gave birth to a Moroccan artistic practice that will break with already existing ones, and stand out by refusing to exhibit in galleries during this period. They will also claim the opportunity or right to go to the public and exhibit in the open air. For art also has a role to play in people's daily lives. It's not just decorative art that hangs on the walls or over the fireplace. These were the recommendations of this artistic movement, which are marked here with the three names Chebaa, Atalallah and Melehi. »
simultaneous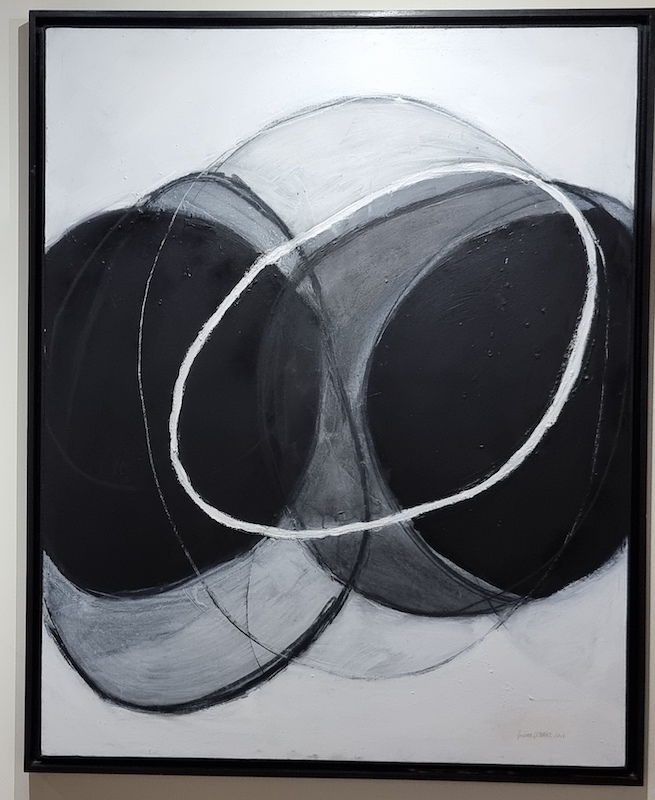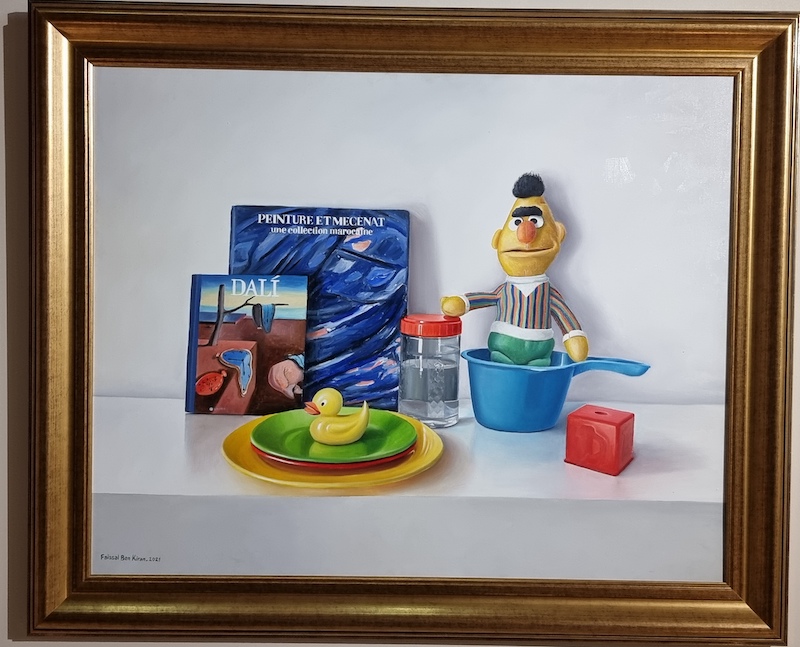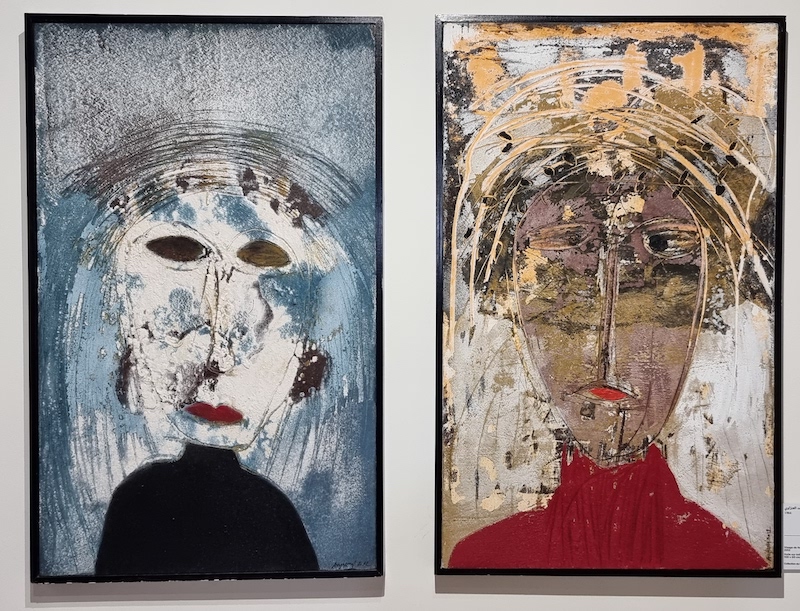 "With the 2000s, the Tetouan school gave birth to a different type of experiment, both through the workshops to be created by Faouzi Laâtiriss and through the conceptual work of Mustapha Boujamaouis and Hassan Echair. These workshops will be set up from 1994 and will give rise to practice in in connection with installations, ready made, to audit in any way objects that will be confused and uninstalled. This will make it easier for young artists to follow in the footsteps of this first generation of 'performers' and 'uninstallers'.
This experience in the Nordics will also be enriched by the individual experience of a number of artists who have continued their journey in Spain, such as Khalid El Bekay on the one hand and Mounia Touiss on the other. At the same time, other artists will exercise while continuing to teach in the field of plastic art. We also have the example of Fayçal Benkirane, who will somehow follow in the footsteps of hyperrealistic artists by integrating contemporary elements into his work in a rather special way. »