An hour's drive from Lyon, Roannais in the Loire, offers many activities for young and old in the heart of unspoilt nature.
Did you know that it is possible to sail in a hot air balloon in Roannais? Canoeing? Golf? In the beautiful town of Roanne as in the surrounding Loire countryside there is no shortage of activities! Head to the hilly area of ​​Roannais, just an hour from Lyon by car or train, for a holiday rich in emotion on land, at sea or in the air.
---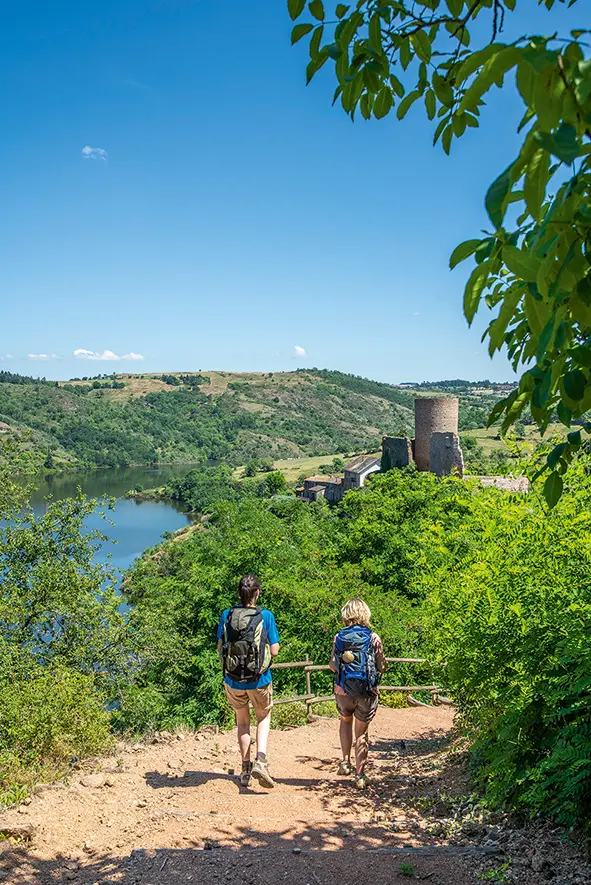 Let's stay on solid ground to begin with. Roannais is the ideal destination for nature lovers who will be seduced by its gentle hills, its bocages, its vineyards and its green forests, between which the Loire waves peacefully.
A generous landscape to discover on foot, through hikes of varying difficulty that suit all hikers.
For experienced hikers, there are two major routes to take over several days. The famous road to Santiago de Compostela has four stages in Roannais, from Cergne to Pommiers-en-Forez, ie 90 kilometers. There is also the Via Sancti Martini, which crosses Europe from west to east, and crosses the territory for about fifty kilometers in the beautiful massif of Monts de la Madeleine.
Since this year, you can also explore the Roannais aboard a Swincar, off-road electric vehicle.
All hiking plans are at www.roannais-tourisme.com. E-spiderando. More information at www.espiderando.fr and 07 64 39 97 60 for accompanied hikes.
---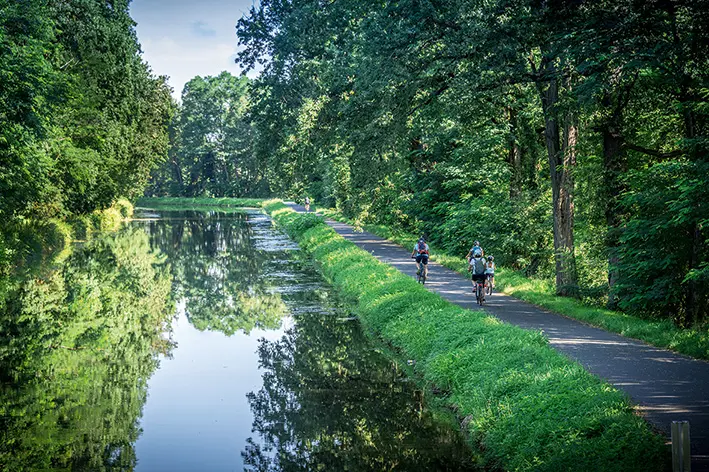 The Véloire, greenway that runs along the canal is ideal for cycling.
From the port of Roanne and its beautiful barges you can walk to the picturesque village of Charlieu, about twenty kilometers further. Its Benedictine monastery is worth a stop, as is the golden stone monastery of the nearby Cordeliers Monastery.
The dense forests of the Bois-Noirs, one hundred kilometers southwest of Roanne, will delight mountain bikers with 1,520 kilometers of routes marked by the French Cycling Federation.
All routes on www.boisnoirs.fr.
---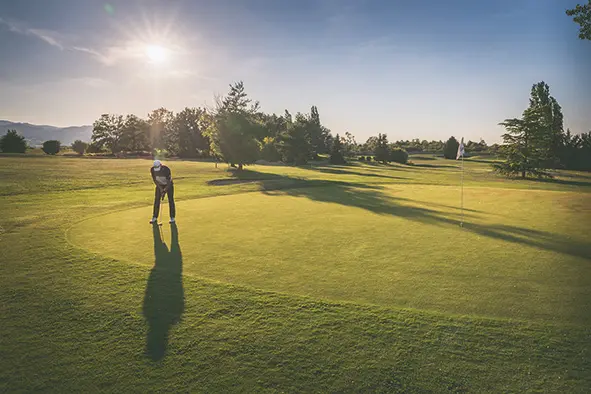 Roannais is also an honor for golf. Ten minutes drive from Roanne you can test your turn at the stunning Domaine de Champlong and its 70 hectares of nature while enjoying views of the foothills of the Massif Central and the Beaujolais Mountains.
The peaceful Villerest Lake, 3 kilometers away, is worth a detour to take advantage of the water activities or just for a lovely stroll along the water's edge, magical at sunset.
More information at www.domaine-de-champlong.com
---
In the Roannais, the Loire is an integral part of the landscape. The best way to discover this river is still aboard a canoe or kayak for a day or a few hours.
Departing from Briennon, Cordelle or Villerest, it will reveal to you over the water a wild and preserved nature. If you liked the experience, you can even try rowing, very popular in the Roanne region, at the Loire base in Cordelle.
More information at www.roannais-tourisme.com and www.baseavironloire.com.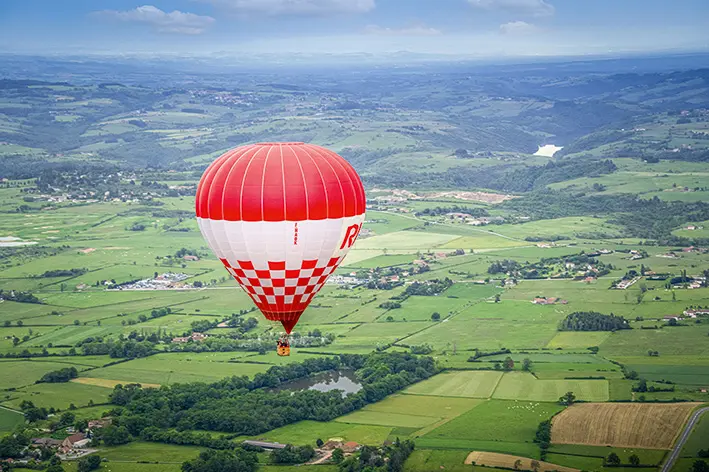 It's not done! After the activities on land and at sea, let's take to the air. Roanne Airport invites you to discover this beautiful territory from above: ULM, paramotor, gyrocopter, glider, parachute …
It is even possible to take a hot air balloon ride, especially during the Montgolfiades en Côte Roannaise, which is held on 18 and 19 June in Saint-André-d'Apchon, twenty minutes west of Roanne.
More information at www.aeroportderoanne.fr
---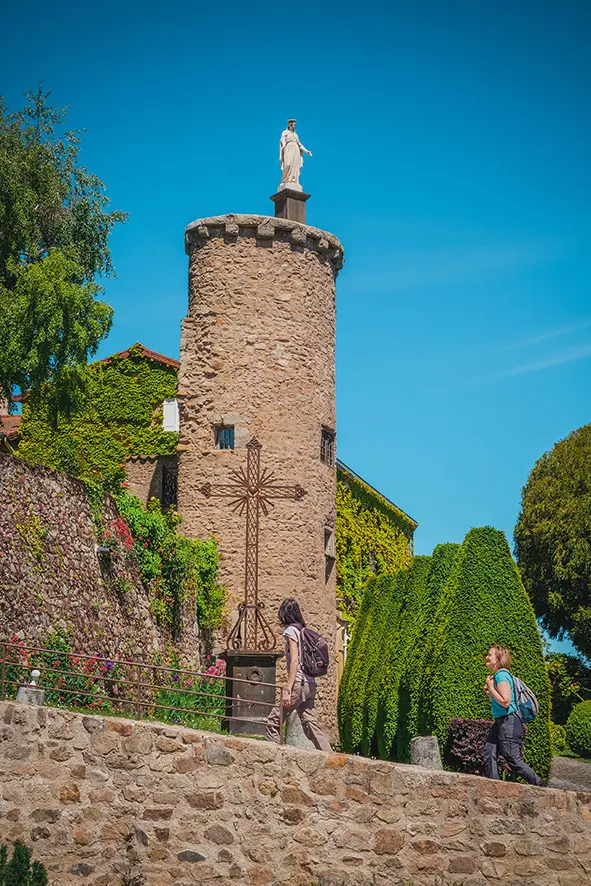 For those who would find it difficult to choose between all these activities, Roannais has put together turnkey stays with the theme of nature and well-being.
• Golf weekend at Domaine de Champlong
Domaine de Champlong and its 70 hectares of nature are the ideal place for a stay that combines gastronomy, golf and well-being.
Two nights in a 4-star castle with breakfast, gourmet dinner and green fees. For non-golfers, a 2-hour access to the Awakening of the Senses room in the Paradise of Well-Being. From € 280 per person.
• Mountain bike weekend in Bois-Noirs
Stay in the heart of Monts de la Madeleine and indulge in mountain biking in the largest VTT-FFC area in France.
Two nights with breakfast, a dinner and rental of an electrically assisted mountain bike for one day. From € 195 per person.
• Full nature weekend in Roannais
Do you feel the need to take a break? Come and recharge your batteries in Roannais with this 100% nature weekend.
A night in a cocooning bed and breakfast or a cottage, with breakfast and dinner. Revitalizing activity for an additional fee: nature walks, sylvotherapy, forest bathing … From 125 € per. person.
Information and reservations on 04 77 44 96 03
---
To do
Montgolfiades and Côte Roannaise. June 18 and 19 in Saint-André-d'Apchon. More information on 06 71 04 25 69.
• Bois-Noirs Oxygen! 20th mountain bike ride. June 26 from the Chalmazel ski resort. More information at www.boisnoirs.fr.
• Roanne Strand. In July and August in Roanne, on the banks of the Loire.
• Forez Festival. From 8 to 17 July. Programming and reservations at www.festivalduforez.com.
• Gourmet hiking in the Côte Roannaise. July 9 and 10 at Le Crozet. Reservations at www.roannais-tourisme.com.
• Summer quarters at the Château de la Roche. From mid-July to mid-August at the Château de la Roche, in Saint-Priest-la-Roche.
• Festival of the Madeleine Mountains. From 16 July to 14 August. Programming and reservations at www.montsdelamadeleine.com.
• Glass Biennale. August 27 and 28 at Le Crozet. More information on 04 77 63 00 87.
Or sleep?
• The picturesque – 42155 Saint-Jean-Saint-Maurice-sur-Loire – 06 60 57 22 31
• The Logs of Ecoche – 85, impasse des Rondins, 42670 Écoche – 04 77 63 49 18
• Champolynoise – Le Bourg, 42430 Champoly – 04 77 65 07 91
Where to eat?
• 9–18 – 100, chemin de la Chapelle, 42300 Villerest – 04 77 69 69 69
• St. Louis – 5 bis, rue Grenette, 42190 Charlieu – 04 77 60 10 18
• Happy people – 15, rue du Tacot, 42370 Renaison – 09 88 01 95 64
---