MEKNES: Dozens of Jewish worshipers participated this week in the traditional hilloula pilgrimage to Meknes, Morocco, which was resumed for the first time since the 1960s after the city's historic Jewish cemetery was restored.
It is the first time that Jewish pilgrims have returned to this emblematic city with the centuries-old Jewish presence in Morocco, since the kingdom normalized its relations with Israel in December 2020 under the leadership of former US President Donald Trump.
The believers, mostly of Moroccan origin, came on Wednesday and Thursday to honor their "tsadikims" (famous saints and rabbis) in the cemetery, neglected for decades and kidney rehabilitated in the former "mellah" (Jewish quarter) of the imperial city. A pilgrimage framed by an important police force.
"Words fail me to describe how I feel. My long-awaited return to my hometown after many years of absence is wonderful," André Derhy, an 86-year-old French-Moroccan, told AFP as he walked down the hallways. from Beth Haim ("House of Life" in Hebrew) by Meknes.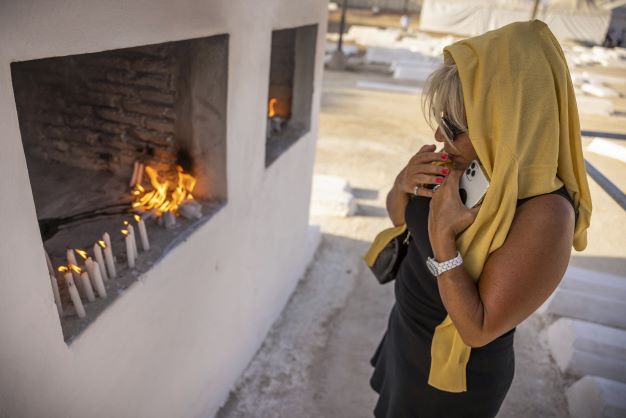 "It is a great pride to come to Meknes in the footsteps of my ancestors, who rest here," said Rabbi Niddam, a 31-year-old Israeli of Moroccan origin who is visiting the kingdom for the first time.
"Eternalize memory"
The restoration of the cemetery, which was built in 1682 but is dilapidated, is part of a rehabilitation program for more than 160 Jewish cemeteries in Morocco, which King Mohammed VI launched in 2010.
The Moroccan Jewish community, currently estimated at 3,000 people, remains the largest in North Africa, despite a massive departure to Israel following the establishment of the Jewish state in 1948.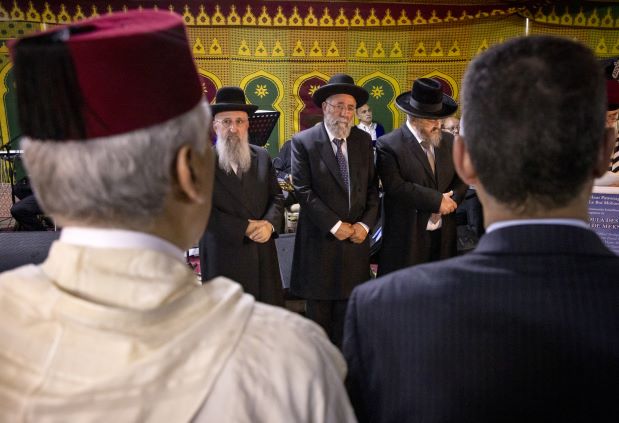 The approximately 700,000 Israelis of Moroccan descent have often maintained very strong ties to their country of origin.
Present since antiquity, reinforced in the 15th century by the expulsion of the Jews from Spain, this community reached 250,000 souls in the late 1940s.
In Meknes, a hundred pilgrims with candles in hand roam the tombs covered with white lime.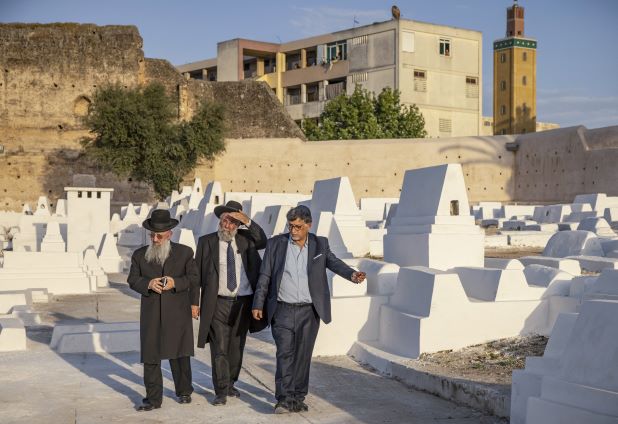 A handful pray fervently in front of the frame of Rabbi Raphaël Berdugo, the "Master of the Torah," who died in 1821.
"This collection is proof that we can turn a field of ruins into a place where the memory of Moroccan Jews can be immortalized," Serge Berdugo, secretary general of the Council of the Jewish Community of Morocco, told AFP.
"cohabitation"
If the Palestinian cause continues to gather the sympathy of the Moroccan people, the normalization of relations with Israel has hardly raised any massive protests.
For Yousseph Israel, originally from Tetouan (north) and judge at the Hebrew Chamber in Casablanca, "Morocco has always been an example of religious cohabitation".
Long before normalization, "Morocco and Israel have always maintained peaceful relations. Many Israelis visited the kingdom without the slightest problem," says Rabbi Niddam.
Prior to the restoration of ties, the Sharifian empire received between 50,000 and 70,000 Jewish tourists each year, mostly from Israel.
With the launch of direct airline connections, it expects to welcome up to 200,000.
Gilles Berdugo, an Israeli of Moroccan origin born in Meknes, took advantage of the pilgrimage to return for the first time to Morocco, which he left in 1970 at the age of 11.
"I returned to my neighborhood with my eyes closed. All my memories resurfaced, it is as if I had never left this country," testifies this inspector of Israel's National Education, sitting with his wife and their six children. under a caidal tent where prayers were offered in honor of King Mohammed VI.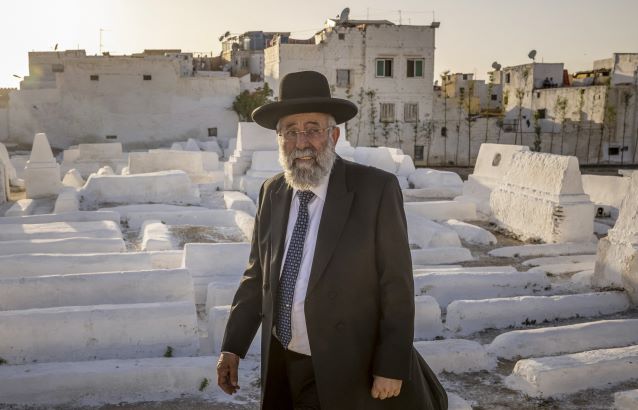 For her children, who are visiting Morocco for the first time, the experience is "intense".
"We grew up with our father's stories, and it's like we've finally found a missing piece in a (family) puzzle here," smiles his 30-year-old son Avisaï.
Gilles Berdugo is very touched and pays tribute to Morocco's "exceptional work to preserve its majority memory".
"This trip is hugely symbolic for my kids, and living it with them is second to none," he says with tears in his eyes.