Excellent excellence!
After Vallouise last year, the competition jury this year was interested in the natural mounds in Embrunais, and more specifically in the 8 candidate plots in Prunières, Puy-Sanières, Réallon and Châteauroux-les-Alpes. Remarkable reasons in all respects, whether it be agronomic richness, plant and animal diversity or the quality of the surrounding environment. "We judge the exception here", perfectly summarized Sébastien Guillon, from the Hautes-Alpes Chamber of Agriculture. The considerations that followed the visit to the grounds were therefore particularly difficult, with turns all the way to the end and a very close location!
A very complete winning plot
It was finally Marine and Pierre Gourlain, 2 young goat breeders in Réallon, who won the first prize for a plot located below the ski resort. Among the crucial criteria are a remarkable diversity of plants with 52 identified species, productive and highly nutritious feed for animals, wild pollinators present in large numbers and a wide range of nearby microhabitats (low walls, huts, hedges, large trees). The jury also considered that this plot was the most representative of the territory, with the Concours général agricole in the binoculars. Because the happy winners of the Embrunais competition will represent Ecrins next year in Paris …
2 other distinguished participants
Two other plots were also highlighted, a proof of the very tight results between the 3 meadows on the podium. Clément Lions' plot, located on the heights of Châteauroux-les-Alpes, thus caught the attention of the jury due to its floristic variety (60 species) and the abundance of insects present. Due to the height and the difficulty of accessing the meadow, it is a real challenge to maintain the mowing, which is successfully taken up by the farmer, who produces quality hay for his lambs and ewes.
Catherine Ollieu, a farmer in Réallon, also received congratulations from the jury for her plot located above the village of Gourniers. The richness of the flower species present (54), and in particular the legumes that provide protein to the animals, the feed abundance despite the altitude (1,500 meters), and the importance of this meadow in an environment were emphasized.
A multi-purpose competition
In addition to rewarding know-how and practices that respect the environment, the flower meadow competition strives to create connections, both between the participating farmers and between them, the National Park and the Agricultural Chamber. . As Pierre Commenville explains, "this competition is interesting because it brings other perspectives that enrich the farmer's perspective". For Vincent Bellot, jury president in his capacity as winner of the previous edition and of the second national prize at the regular agricultural competition, it is also a matter of changing the image of the profession. "It's good to talk like that about farmers. Agriculture is not just dogs, tractors and noise! There are also things in favor of biodiversity. »
Portrait of the winners
Marine Gourlain, winner of the competition with her husband Pierre, tells us a few words about their operation: "We took over the farm four years ago, but the goat farm has existed for thirty years. We have about fifty dairy goats, a cow, 4 horses, 11 acres of hay and 40 acres of land for the animals, all in organic farming. » A great success for these 2 young 29-year-old breeders who were not originally intended for agriculture. "We do not come from farming families," Marine explains. We have started studies in the environment and in mountain and pastoral areas. We met many breeders there, which made us want to do this job. Being a farmer is a great way to manage your space! » Small change of course therefore: Marine and Pierre continue their journey with training in goat breeding and cheese processing. "During our apprenticeship, I worked in Puy-Sanières and my husband in La Bréole. He is from Oise and I from Marseille, but I have family in Queyras. We both wanted to settle in the mountains, in the Hautes-Alpes. After 2 years of looking for a farm to take over, with all the problems of taking over when not from the center, we arrived at Farm du Bayle and the transfer went really well! »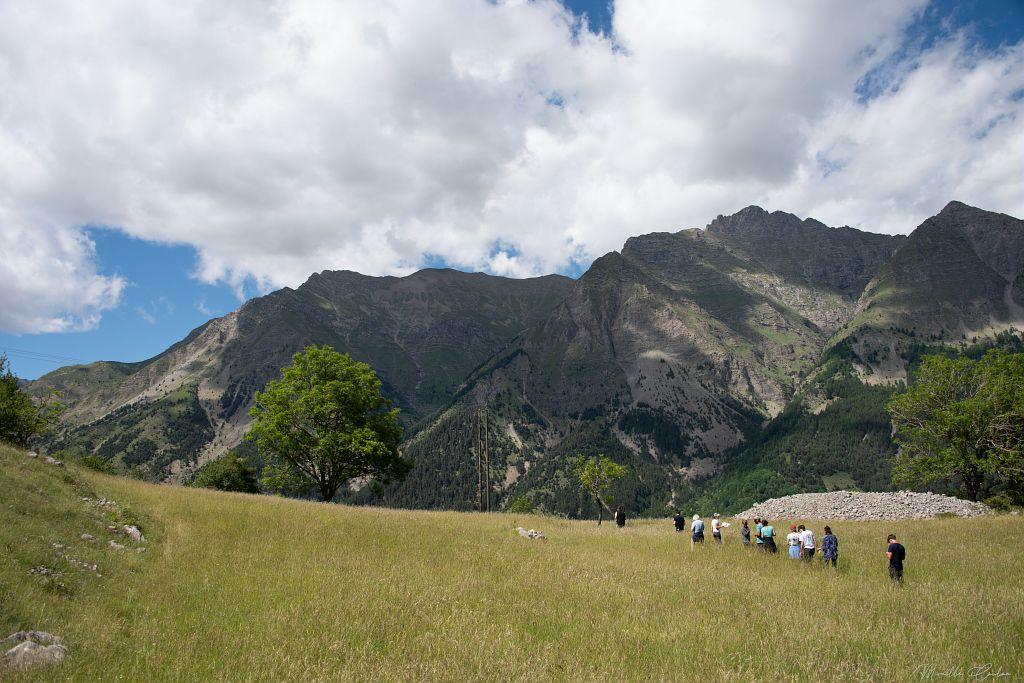 About the flower meadow competition is the couple's first participation. "I had heard about it in Queyras, where there is the same competition. I immediately became interested because I belong to a group of female farmers called Promoting mountain agriculture and we have recently been teaching on flower meadows. This is a problem for agriculture today. Thanks to the competition, we learned a lot about our plot on botany, entomology … And then we got a lot of positive feedback! »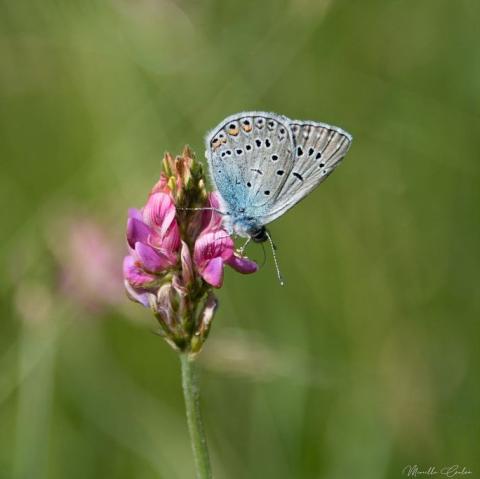 It was, however, with great surprise that Marine welcomed the news of his victory. "I really did not expect that! But it rewards all our efforts. We are constantly thinking about everything we do to make it as good as possible and have the least possible negative impact on the environment, and it is sometimes tiring! I hope our example will raise awareness in the agricultural world and get people thinking about practices such as pesticides and deworming that may have an impact on the small fauna. At the Salon de l'Agriculture in Paris it will be an opportunity to about it. I hope to sow my seed on all this! "