Green River Valley is a music festival, but also (and above all) a solidarity festival. From its first edition, the festival has positioned itself as a must in Normandy through its commitments and its call to mobilize on current topics. This year, the theme "travel and learning" is addressed. A little tour of what the Green River Valley has in store for us at the Ferme des Cara-Meuh on the weekend of July 8th.
The theme "travel and learning" was specifically chosen by the festival teams this year because they sought to highlight topics that challenge and affect them directly. Travel practices and migration are at the heart of their concerns because the festival's communications staff lives abroad and another member of the team recently traveled through France with his dog. From personal experience, the theme for the second edition of the Norman Festival has all been found, and the activities that come with it!
Activities and conferences around travel throughout the festivities
Photo credit: Nico M Photographer
In the free village of Green River Valley this year there will be conferences about travel and the experiences from it. On this occasion, the festival invited Jean-François Pignon, equestrian artist, to present his documentary "40 Days, 4 Criollos and Silence", which illustrates the challenge he posed to himself to train 4 wild horses who had never seen the Man, through its gentle method. An adventure that he led in Patagonia and that he comes to share with us on Friday, July 8th. The 2 Bretons from Caval'Breizh, who crossed France on horseback, will also talk about their experience, as will Stéphane Bigot, who rode the 5 continents for him for 40 years and learned from his travels the experiences he learned. with Unesco, based on the importance of knowing others, other cultures, in order to have peace.
Les Echappées, for their part, chooses another type of bracket for travel, namely the bicycle! Women who are a minority in all areas of cycling, the duo Les Echappées seek to develop practices and create a more important place for women who ride. Thus, in 2021, they set out to meet more than 200 women by traveling by bicycle and thus covering 3000 km. The Bentriders Fameuhly, also supporters of soft two-wheeled vehicles, will tell their 1-year family ride on recumbent bikes, and the collective of 6 friends, Colybride, will join the discussion to tell the ride, which took place in 2017-2018 between 6 p.m. France and Kazakhstan: 13,500 km road to meet solidarity associations. As their slogan says so well: "there is no small trip, only big adventures", and we would like to add, human!
On the entertainment side, a play on the subject of migration by Lucie Monziès is proposed on Saturday 9 July. The Market Village will also be back this year on the Green River Valley. Guided by the Walili 'n' Friends family, several attractions will be installed, such as Car'Casse, Détripoteur, Grand 0 and many other surprises we are told over the ear.
Discover places with the educational trail in Ferme des Cara-Meuh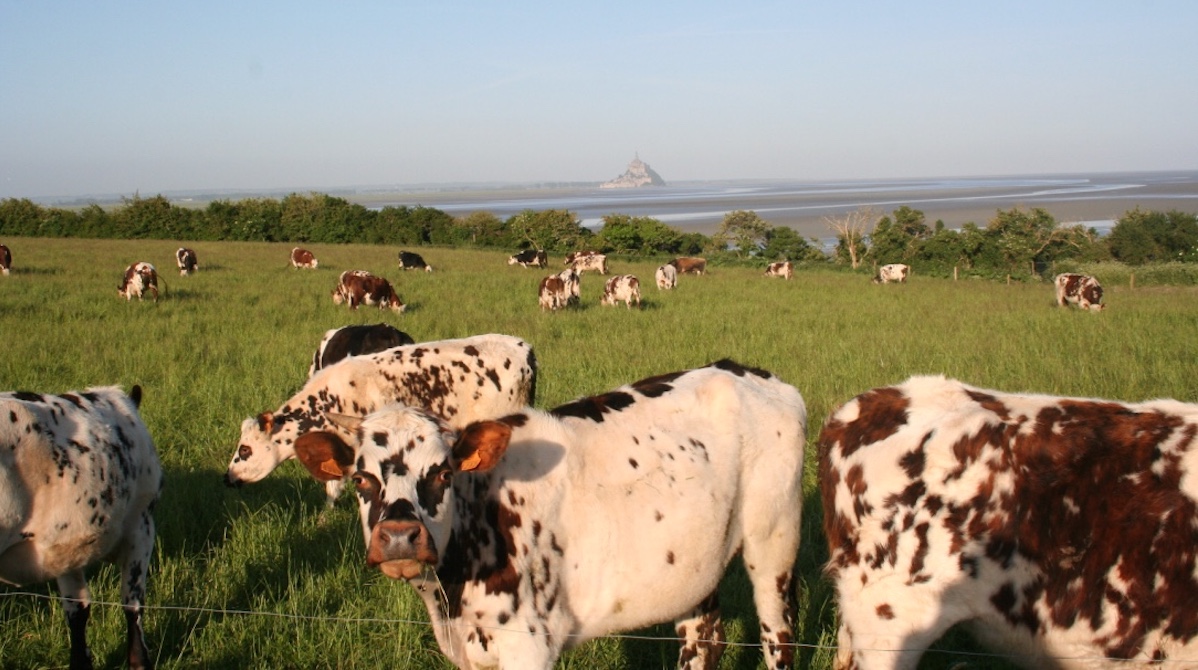 Photo credit: Ferme des Cara-Meuh // Website
You can learn things not only by traveling, but also by looking around. The festival, which takes place in the educational farm of Cara-Meuh, is an opportunity to learn more about the animals that inhabit it. The discovery trail will take us to meet the residents of the farm such as cows, deer, chickens, pigs and calves, then guide us to the milk museum and reveal the stages of its transformation, the techniques used and the development of machines to manufacture our dairy products. At the end of the cycle you can also observe the process of making candies, a farm specialty. An activity to do casually with family or friends!
Association stands and a craft market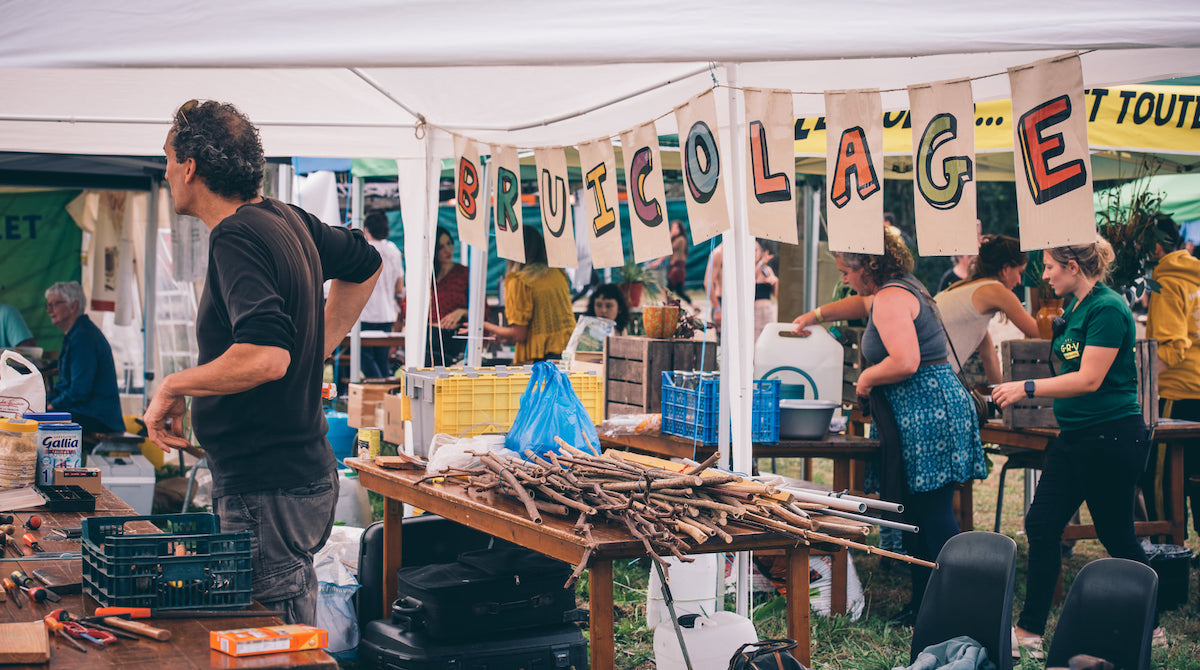 Photo credit: Nico M Photographer
In the free village GRV, there will be associations to create awareness among passing festival guests about, among other things, humanitarian issues and migration issues with, among others, SOS Méditerranée and La Cimade. Associations focusing on sustainable development and eco-responsibility will present their concepts, such as the local association Le Bac À Idées, which offers various workshops focusing on eg gardening, do-it-yourself and do-it-yourself, to encourage us to reflect and change our everyday lives. actions.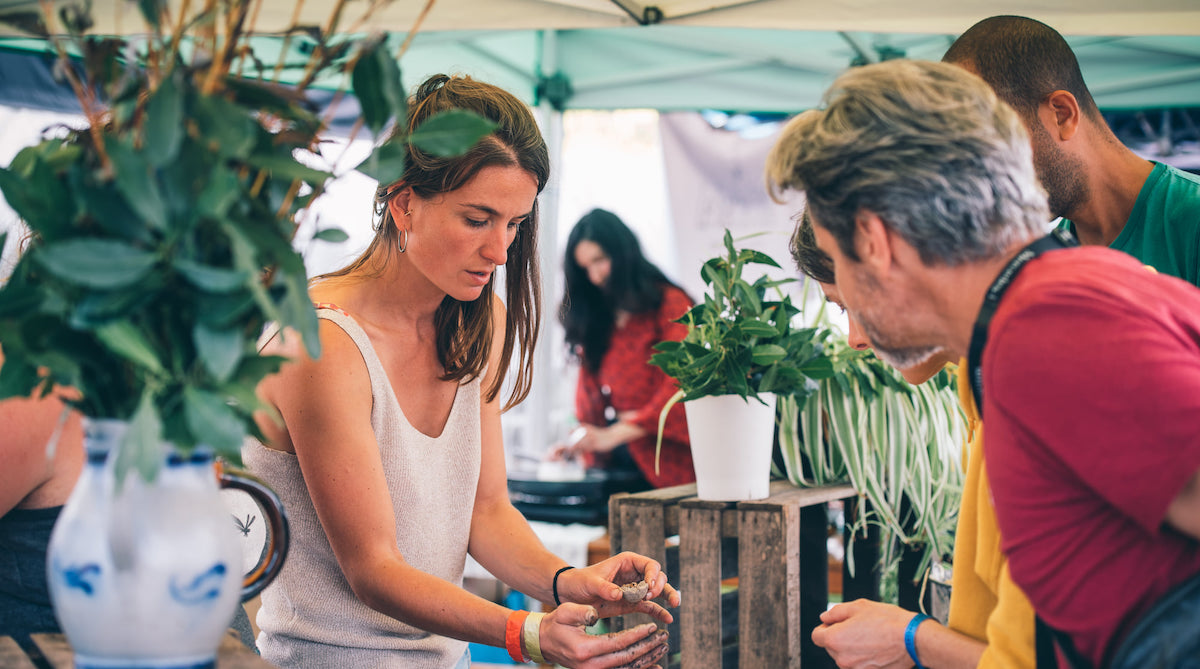 Photo credit: Nico M Photographer
As for exhibitors, there will be a number of them. Wellness workshops, sophrology, laughter yoga, massage … we can relax in our underwear in the Green River Valley! The local grocers are also present. There you will find a market with books, homemade calvados, Brazilian clothes, used clothes, paintings, plants, products from South America, CBD, hand-woven jewelry, local cosmetics … Shopping therapy what!
The Green River Valley Festival will be held on July 8 and 9, 2022 in Vains (50), Normandy. The day pass costs € 33 (€ 36 with camping), and the 2-day pass costs € 48 (€ 51 with camping). To grab your tickets, it's here.
Photo credit: Nico M Photographer