In a large animal shelter in Kiev, veterinarian Natalia Mazour holds in her arms a three-year-old tabby cat, Mourzik, whose owner is dead. He lived in Boucha, a city on the outskirts of Kiev that became a symbol of the atrocities attributed to Russian forces during their occupation of the vicinity of the Ukrainian capital in March.
"His mistress survived the bombings and the occupation, but she died afterwards, she could not stand the situation," says the vet, holding the large green-eyed cat.
⋙ War in Ukraine: thousands of animals in exile to Europe
Many Ukrainian pets have shared in their masters' suffering since the start of the Russian invasion of Ukraine on February 24. Some have lost their master or their home, or have been injured. The lucky ones have been welcomed into shelters where they can hope to find new owners.
In Mrs Mazour's temporary shelter, there are nineteen dogs and cats: some are active, jumping or barking, others are quiet, at rest, like Kai, a seven-year-old dog whose name appears on a sign hung on the fence.
He arrived on April 19 from Borodianka, another Kyiv suburb, where atrocities were committed. The sign says he has received flea treatment and has a good appetite.
need attention
"When the war started, we saw an increase in the number of animals left behind," said Ms Mazour, who runs the veterinary hospital in Kiev and also manages this house, which is installed in a pavilion in an exhibition center.
"With the help of the city and volunteers, we decided to organize this temporary shelter. We are also trying to find them a new foster family," she told AFP.
⋙ Towards the abandonment of pets: 10 hairy photos in the competition for Comedy Pet Awards 2020
Dogs and cats are housed in different sections, and volunteers take turns caring for them, feeding them or walking them.
Since the opening of the refuge in late March, 132 animals have passed through there, coming from the Kyiv region but also from eastern Ukraine, where fighting has been concentrated since early April. 97 of them have found new masters.
"If an animal has lost its owner and been exposed to fighting and bombing, it first needs socialization," the veterinarian explains.
"They're used to being with people, so they need tenderness and attention, someone to sit with them and talk to."
⋙ Rescued by Ukrainian forces, a Russian war dog changes sides
Since the beginning of the war, domestic animals have often been at the forefront: images of Ukrainians fleeing their homes with cats or dogs in their luggage are numerous. But not everyone was able to follow their master.
"Help as much as possible"
Some animals have also become celebrities, such as Patron, a Jack Russell who helps with demining operations in areas taken over by Ukrainian forces.
Patron, who has nearly 300,000 followers on Instagram, even received a medal from President Volodymyr Zelensky in May and an award at the last Cannes festival in France.
⋙ Patron, the little dog that saved hundreds of soldiers
In the temporary shelter, the animals are pampered by volunteers like Dmytro Popov. This 28-year-old botanist and his wife are not allowed to have animals in the apartment they rent. So they "decided to come here and help as much as possible," he says.
"I've loved dogs since childhood, sometimes I take myself for a dog," jokes another volunteer, Yuri Manko, 31. "I do not know what tomorrow brings, but I will keep coming here."
Also read:
The war in Ukraine could lead to an increase in the number of dolphin deaths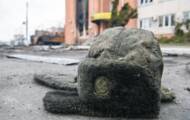 Who are the mercenaries recruited by Russia to fight with it in Ukraine?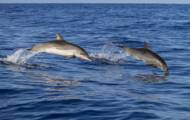 How does Russia use dolphins to protect itself from a Ukrainian attack?