American bison, hunted for their fur for nearly two centuries, were almost completely decimated from American soil in the 19th century. Only a hundred were left, compared to 60 million a century earlier. The Americans thought they would never see these majestic animals grazing on the great plains of the United States again. Fortunately, the latter have been protected and reintroduced thanks toAmerican Bison Community.
In recent years, American bison have gradually returned to inhabit the pastures of the Midwest and the American West. It is possible to admire them in several places – but without getting too close!
Yellowstone National Park
Yellowstone National Park, located in Wyoming, Idaho and Montana, is famous for its huge eruptions of geysers, but also for its unique wildlife. In addition to grizzly bears, coyotes and wolves, it is possible to admire free-ranging bison in the 3,500-hectare park. About 5,000 bison live in this huge national refuge, which is one of the only places where the animals were not totally decimated in the late 19th century.
That rangers of the park and several tourist businesses offer regular guided tours to observe the mammal. But you just have to walk around to find them. The places most visited by bison are Lamar Valley and Hayden Valley, in the northern part of the park. If you visit Yellowstone in the winter, favor the rivers to be able to observe them. In summer they are often on the wide meadows. If you are in Montana, take a detour to the National Bison Range (5 hours north of Yellowstone). Yellowstone National Park is open daily, count $ 35 per day. vehicle. More information here.
Grand Teton National Park, Wyoming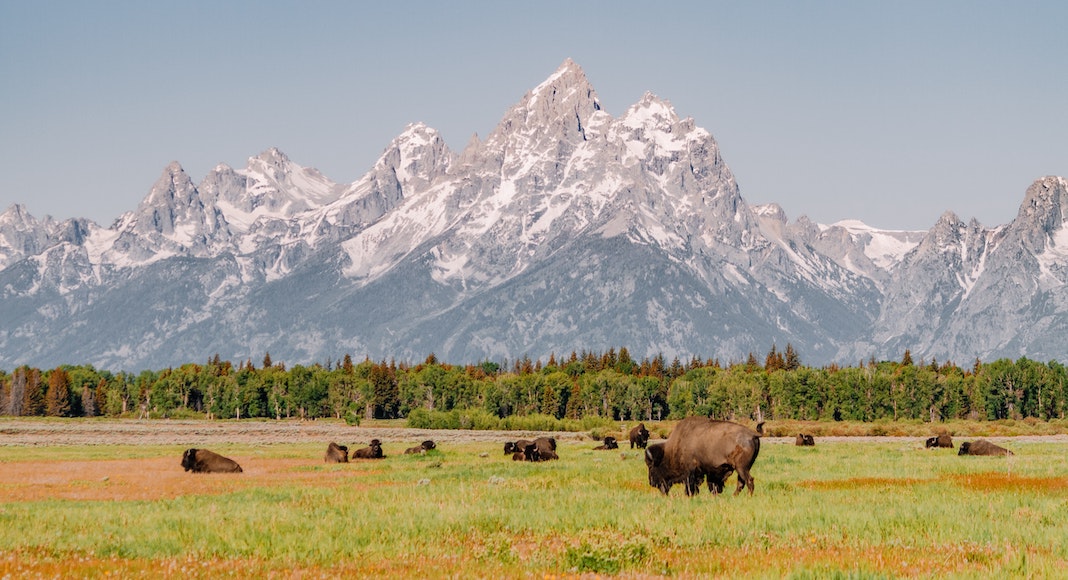 About 500 bison roam freely in Grand Teton National Park in northern Wyoming. This vast territory of forests and mountains allows for amazing walks. It is also possible to admire wild animals such as bison, grizzly bears, antelopes or moose. To observe bison, favor the morning hours and the valleys. It is not uncommon to see flocks of bison at Gros Ventre River Road or Elk Ranch Flat, the main road through the park. You can also try your luck at the Buffalo Fork River and Kelly Warm Springs. Open daily, count $ 35 per. vehicle. More information here.
Theodore Roosevelt National Park, North Dakota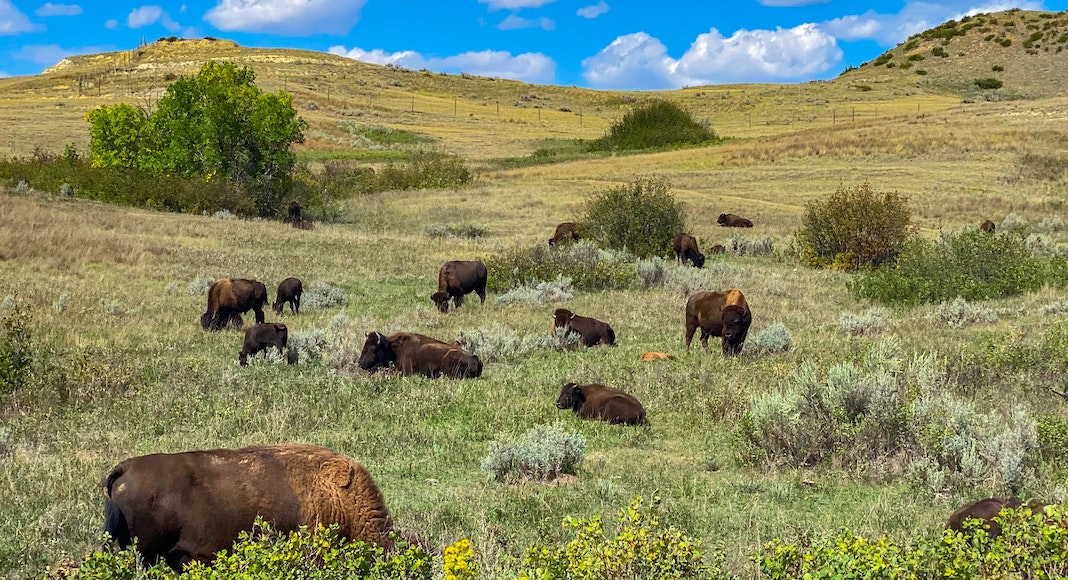 Theodore Roosevelt National Park in North Dakota is named in honor of the former U.S. president who owned a ranch there, and has about 600 bison. The latter are among the oldest herds and allow parents to form new herds. The best places are Buck Hill Area, Scenic Loop Drive, Squaw Creek or Oxbow Overlook. Open every day. Count $ 30 per vehicle. More information here.
Badlands National Park, South Dakota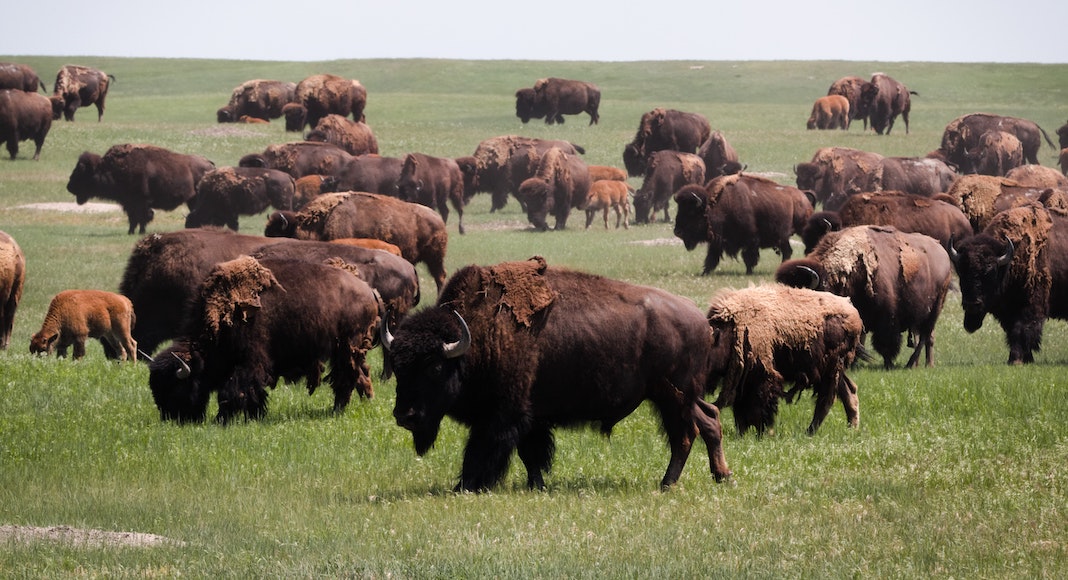 Badlands National Park is located about 5 hours south of Theodore Roosevelt National Park in South Dakota. Famous for its extreme and eroded landscapes as well as its lush grasslands, this park has been nicknamed "bad soil" of members of the Lakota Nation, who were the first residents before the arrival of the settlers. The temperatures there are extreme, the terrain very dry and water is scarce. However, about a thousand bison there Direct, as well as many wild animals. Scientists have also discovered many prehistoric fossils there. Open every day. Count $ 30 per vehicle. More information here.
Wind Cave National Park, South Dakota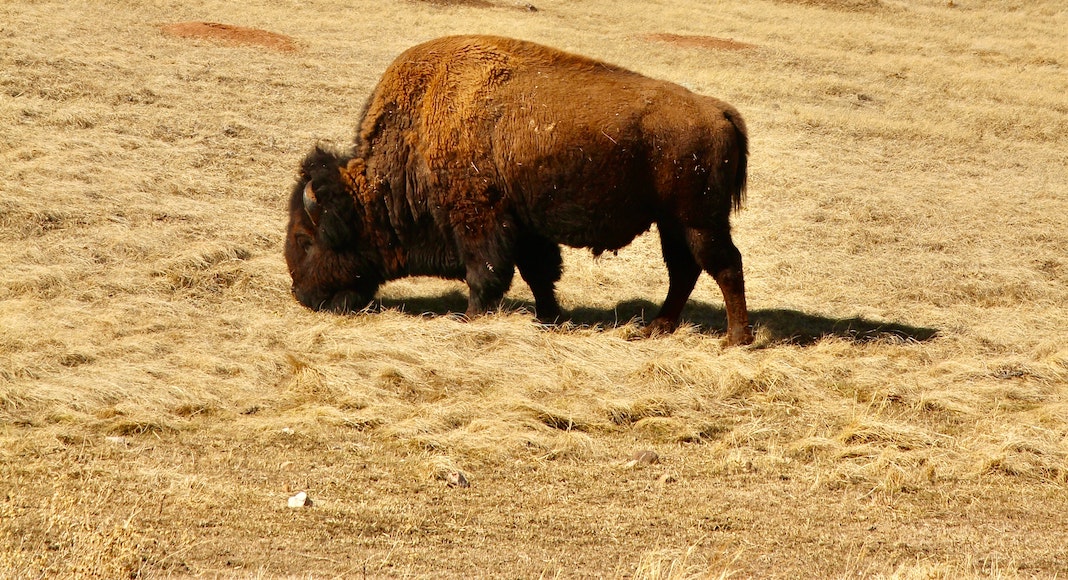 Wind Cave State Park is an hour from the Badlands and was named after its long caves, which are among the longest in the world. The park is also known for its huge meadows. Only 14 bison were reintroduced there in 1910 after being completely decimated. Since then, the herd has grown and about 350 bison are found in the park. They are quite easy to observe because they often stay on the meadows or on the roads in the park, for the benefit of motorists. Open daily, admission is free. More information here.
Antelope Island, Utah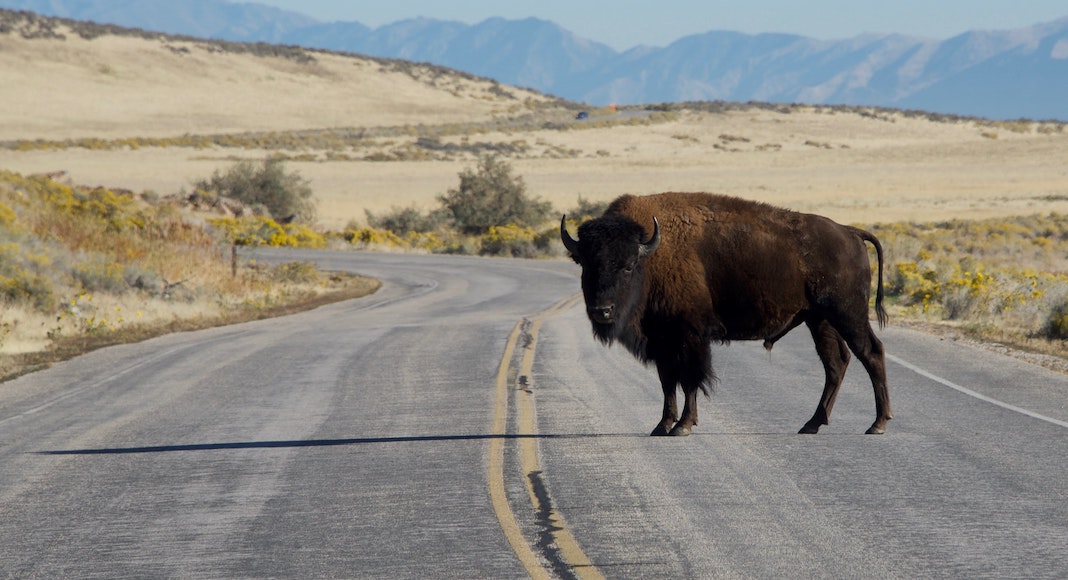 700 bison have been herded to Antelope Island since 1893, making it the second oldest flock in the United States on public land, after Yellowstone. Located near Salt Lake City in Utah, this natural space is actually the largest of the ten islands that make up Great Salt Lake. In addition to a breathtaking landscape surrounded by mountains with an incredible view of the lake, you will find here bison, but also sheep, lynx and millions of rare waterfowl that come to eat shrimp in the large salt lake. Open every day. Count $ 15 per vehicle. More information here.