In La Teste-de-Buch zoo, in the deserted streets of evacuated towns or in the forests… Many animals, wild and domestic, find themselves trapped by the flames or smoke from the fires that have ravaged the Gironde for more than a week . Some are dead, others injured. Others are still left to their fate and wander the evacuated towns.
"It's been a week since we heard more birdsong". Since the start of the gigantic fires ravaging the Gironde forests, Sébastien Dupuy has no longer heard the seagulls along the beaches that he was used to. "A week later they only start to return to the coast", the fifty-year-old who lives in Biscarrosse, this neighboring town of La-Teste-de-Buch, where the fires have already ravaged more than 20,000 hectares, explained to BFMTV.com on Thursday.
In the Bassin d'Arcachon zoo in La Teste-de-Buch, more than a thousand animals had to be evacuated due to the dangerousness of the smoke from the fires. The operation, considered "extremely complicated", killed 14 animals: several species of parrots, primates, an otter and a penguin died due to the stress, heat and poisoning associated with the evacuation.
These fires represent "a real disaster for the forest environment and biodiversity", stressed Thursday on BFMTV, the mayor of Biganos, acknowledging a "very heavy toll" for the forests of his territory in the Arcachon basin.
On Monday, Sébastien Dupuy discovered e.g a small dead deer, stranded on a beach in Biscarosse. Touched by this sad discovery, the resident decided to immortalize the animal, which probably died trying to escape the flames. Since then, the image has become a symbol of the impact of these fires on the fauna of the Gironde forests on social networks.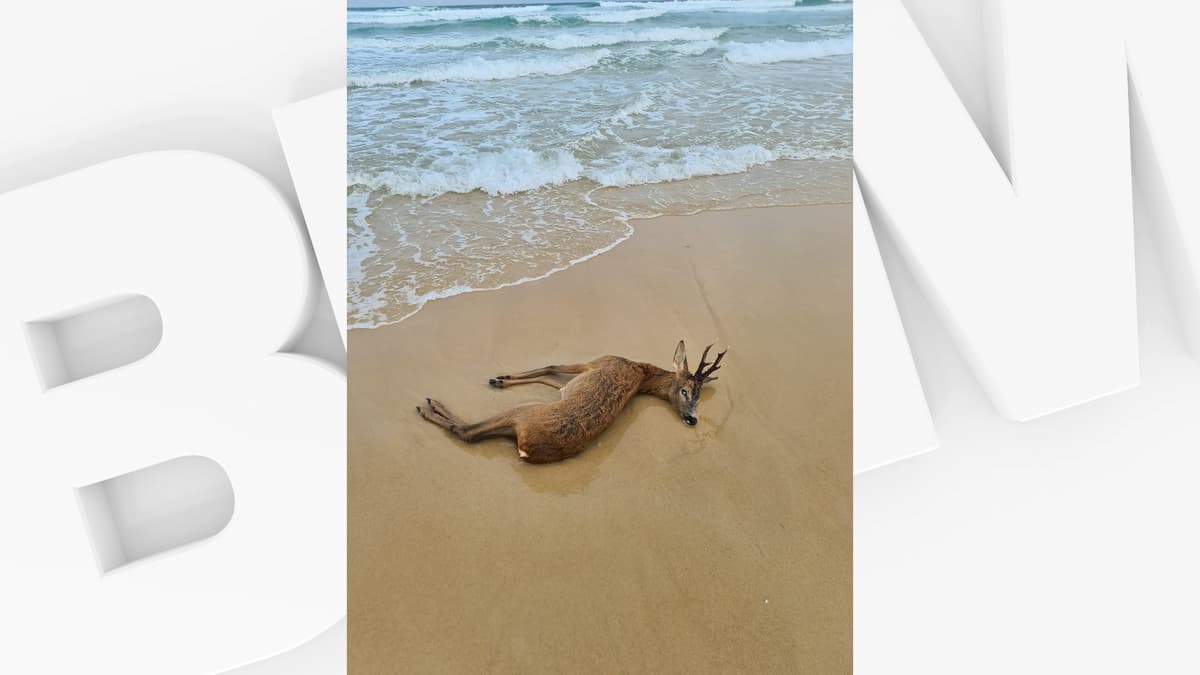 Squirrels, rabbits, deer, a falcon…
In the forest areas of the territory, the toll looks heavy. Since the fires started, half a dozen wild animals have been collected by the care center of the association for the protection of animals in Audenge (LPO Aquitaine). Red squirrels, young deer, a falcon…
"These are not burned animals, rather they arrive with respiratory problems" linked to the toxic fumes they have inhaled, Victoria Buffet, head of communications for LPO Aquitaine, told BFMTV.com. They are "very young and come from the hardest-hit municipalities. They quickly became disoriented, dehydrated and weakened. They are given oxygen, but unfortunately it is not always enough… Some do not survive".
Wild animals are slowly starting to arrive at the Audenge care center, but there is no rush yet. Surprisingly, coaches are facing "fewer arrivals than usual". "Many, like rabbits or squirrels, have been able to escape because they run fast and are able to smell fire before it comes. But younger animals, those still in the nest, or even reptiles and hedgehogs, was sentenced to death". Despite everything, the LPO's medical team expects "more arrivals once the fire is fixed or extinguished".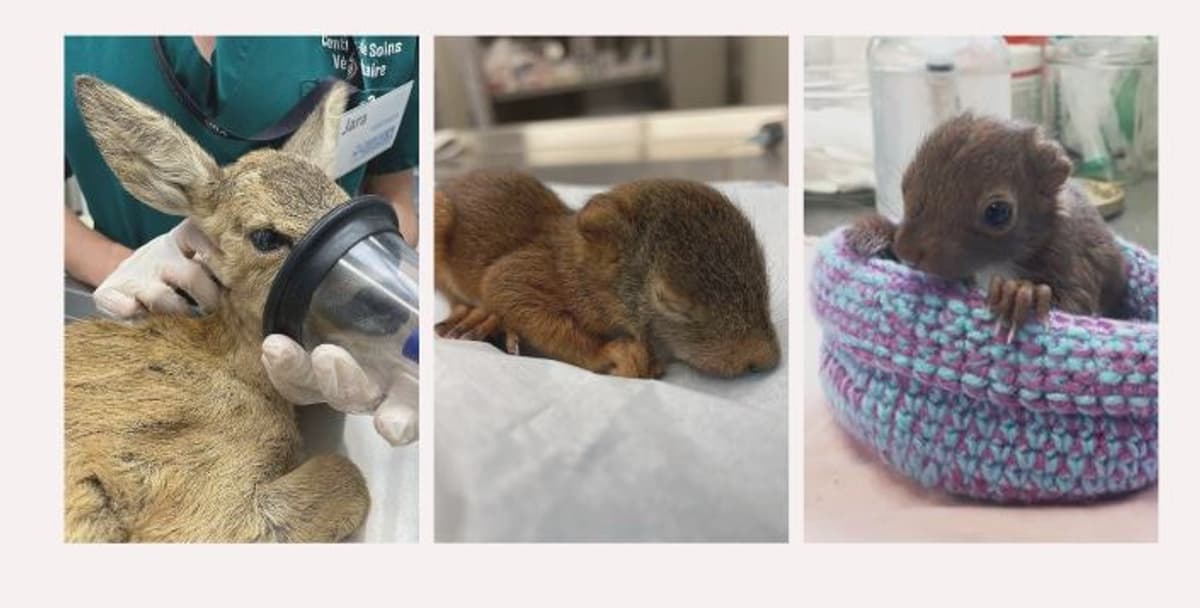 Marine Ollivier, a 26-year-old firefighter vet, spent a trying week volunteering to help disaster-stricken animals in the Arcachon basin.
"I was one of the only ones who could take care of animals to be able to access the site," the young woman tells BFMTV.com.
The need for the animals of the evacuated inhabitants
Thus, on her arrival, the vet is sent to Cazaux, Cabanac, Guillos, Landiras or even Villandreau. Residents, restaurants, pet stores give him food and drinks, veterinary clinics lend him first aid equipment. The young fireman then goes from house to house with the keys and addresses of many residents in his pocket. His mission? Pick up livestock left behind by residents of evacuated municipalities and feed or water those it cannot bring back.
"It was all a traffic. People gave me the keys to their gate so I could go and feed their animals. (…) I had an allotted time, we had to go very fast, it was quite sporty because I was completely alone," says Marine Ollivier, who admits to having been "a little overwhelmed" because she was not authorized to take civilians with her to help her in the disaster area.
"When I arrived, the animals of the people who had been evacuated had been locked in the houses for more than three days, sometimes more", testified the firefighter and veterinarian by profession.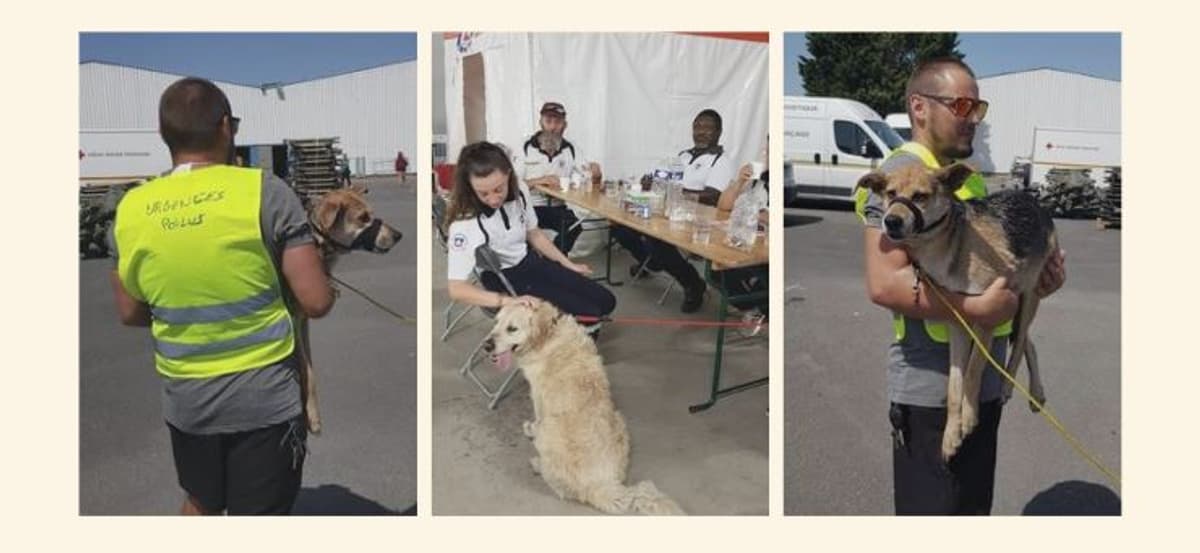 "The animals were extremely hungry and thirsty… I barely had time to put the food they threw into the bowls. The animals had come out into the street, the cats attacked the poultry… C It was quite sad, because we saw that some had been there for a week, especially in Cazaux. It starts to take a long time for the animals," says this game specialist.
"I was underwater, I continued even at night and still I didn't have time to do all… I had to (visit) 400 animals in 48 hours, but I had too many requests, I couldn't keep up."
Race against time
The young woman remembers in particular a farm with 200 poultry decimated by hunger or by the smoke from the fires… When she arrived, about fifty were dead among the others, just waiting to be fed. "Being alone, I did as quickly as possible. I tried to collect the bodies to avoid the spread of disease, but I couldn't burn them or what", continues the vet, who preferred to concentrate his efforts on live animals.
"As a veterinarian I am used to being confronted with the plight of animals, but it still touched me very much to see the state they were in… They all came to see me, even stray cats, we felt they were confused ".
Each time the young woman puts the maximum amount of water and food at their disposal in the hope that it will be enough until their owners return to the premises. "I repatriated the animals I could in shipping crates, I fed what I could to those that remained, I gave as much water as possible to the chickens, ducks, dogs, cats, rabbits that remained. . . .. I even fed a goat".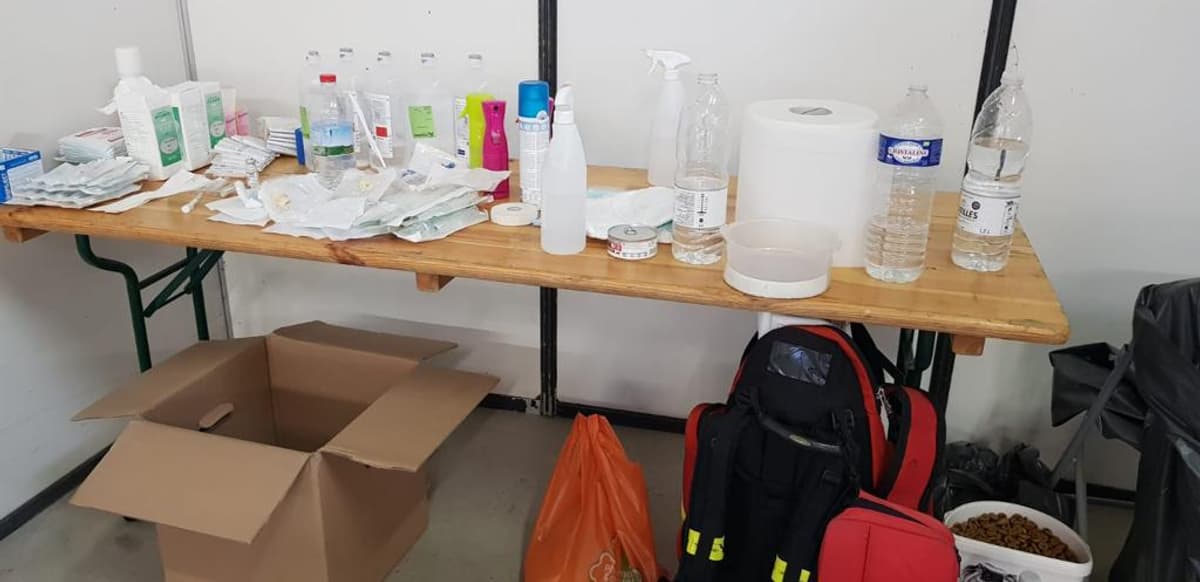 Some days, Marine Ollivier prefers to stay at the veterinary cell in Teste-de-Buch, taking care of the animals that are brought back to her from the evacuated communes. "On Saturday there was a first convoy to pick up the animals at the site and we found animals in critical condition. Some died unfortunately, I didn't have time to do anything, some even came dead".
Burns, heatstroke or stress, poisoning…
But Marine Ollivier's work is not limited to pets. During his travels in the Girondins, the vet was also able to save wild animals that had just come out of the burning areas. "When I was on fire with the (fire) units in Cabanac, I could see a lot of wild animals fleeing the flames," says this native of Cazaux, who now lives and works in Montpellier.
"Many, many have had heat stroke from the temperatures that have been there. I don't think there is an animal whose temperature I haven't taken that wasn't at 41°C with the stress, the heat wave and the fire. It was very complicated to manage".
But above all, "they were completely disoriented", says Marine Ollivier, who says, for example, that she was able to provide first aid to squirrels that were superficially burned. "Some went in the wrong direction, I saw lost rabbits going into the flames… unfortunately I couldn't do much. Several firefighters also told me that they had seen a lot of game trapped in fences, running on fire or hitting cars" while they try to escape".
"I think of rabbits or birds, which are very prone to stress, it has really been very problematic". Even among domestic animals, "there are owners who called me back a few days later to inform me that their animals had died after the stress of transport and evacuation. I think in particular of a cat that decompensated and died after been in respiratory distress." after finding his master.
Solidarity is organized
Still others died of smoke-related poisoning. Marine Ollivier reports having discovered cats covered in soot, indicating that they had been heavily exposed to the fumes. "Poultry is also a species very sensitive to fumes, so we had many birds very affected. I am thinking in particular of the outdoor aviaries, which particularly exposed the birds to fumes".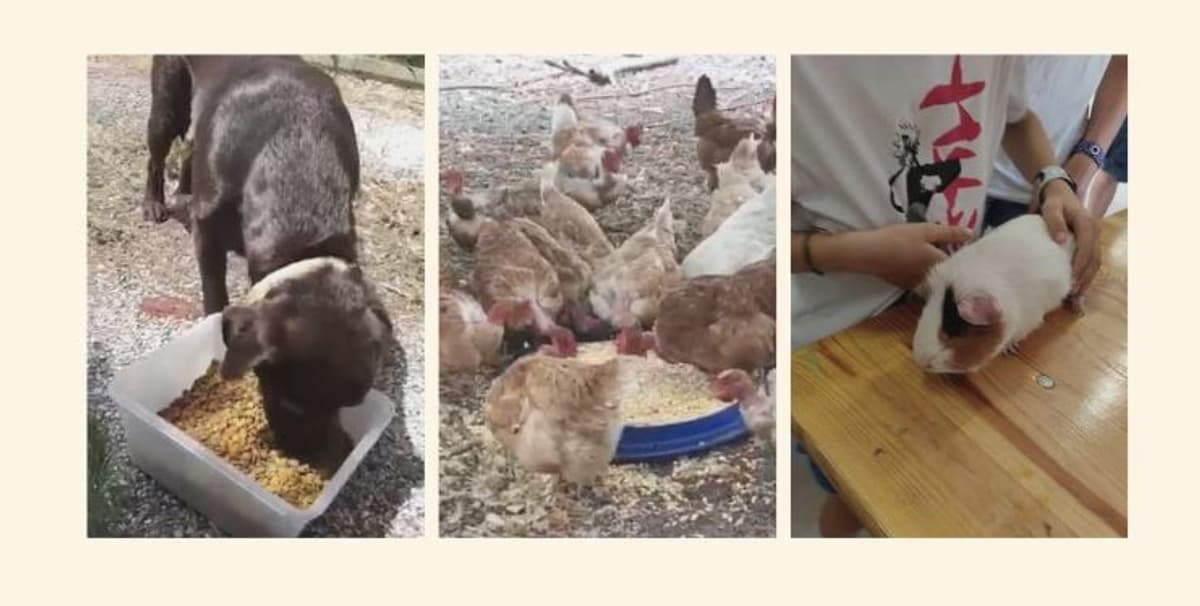 Since the start of the fires in the Gironde, solidarity has been organized on social networks, especially Facebook. Several groups and pages intended for mutual help for animals (wild or domestic) have been created, where they share advice and tips. Many individuals offer, for example, food, enclosures or equipment to help victims.
The LPO, contacted by BFMTV.com, advises against depositing food in the forest to feed the animals. However, it recommends that local people provide water basins for wild animals near their homes so that they can hydrate themselves if necessary, while taking care not to place them near roads to avoid the risk of collision, and to put a stone or a board. next to it to make sure they don't drown in it.
Jeanne Bulant BFMTV journalist