Baja California Peninsula, another way to discover Mexico off the beaten track.
Make no mistake, here you are in Mexico, between the Pacific Ocean and the Sea of ​​Cortez. Baja California is an ideal place for lovers and fans of wild and authentic lands. Stretching over 1300 km from Tijuana to Los Cabos, this long strip of land offers travelers breathtaking contrasts through its vast unspoiled natural expanses…
1300 km of wild nature between sea and desert…
Baja California is a dream destination for nature lovers and ecotourism enthusiasts. Stretching over 1300 km between the Pacific Ocean and the Sea of ​​Cortez, the Baja California Peninsula offers striking contrasts through numerous cactus deserts, spectacular mountains and vast preserved wilderness areas, most of which are listed as World Heritage Sites. Unesco. … a wealth of natural treasures to discover… Baja California is endowed with a rich and generous nature and is home to a flora and fauna unique in the world, which the Mexican government wants to preserve and protect sustainably by first and above all to favor responsible and justified tourism. Baja California is not done surprising and revealing all its secrets far from the tumult of trendy tourist destinations.
Experience the most beautiful "aquarium in the world"
Dubbed the "Aquarium of the world" by Commander Jean-Yves Cousteau during his expeditions, the Gulf of California (or Sea of ​​​​Cortes) is today one of the richest marine ecosystems in the world. Cabo Pulmo National Park, at the extreme south of the peninsula, reveals a unique panorama.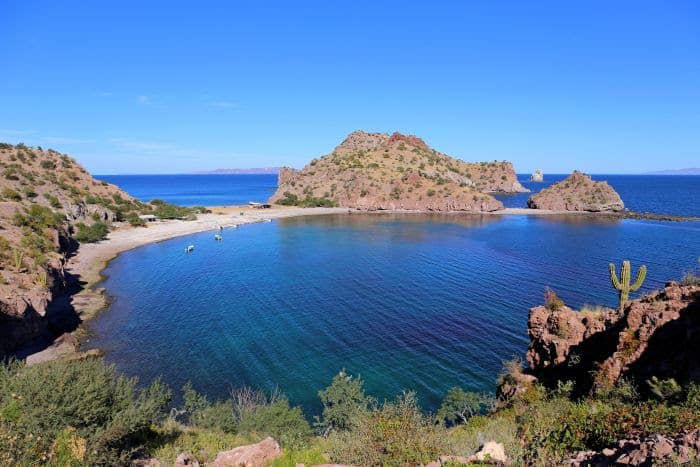 This "Natural Biosphere Reserve" is filled with treasures of unique biodiversity and is home to one of the only living coral reefs in the entire Northern Hemisphere. This marine ecosystem contains two-thirds of the planet's cetacean species and has an impressive diversity of marine mammals and fish.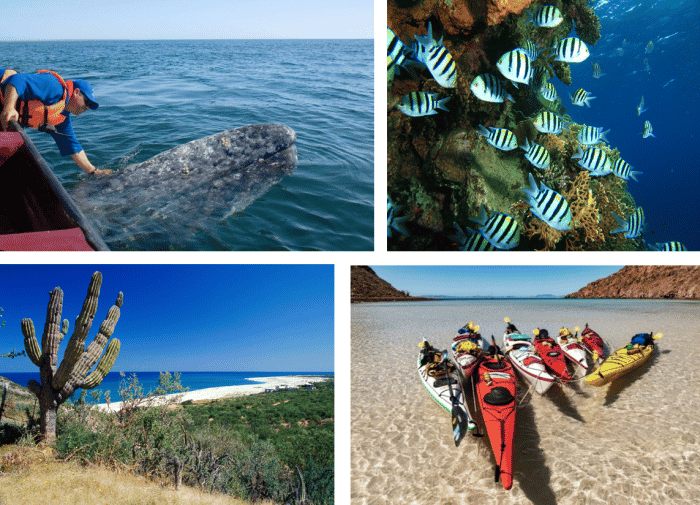 A la carte and unlimited activities…
The activities in this marine paradise allow you to discover, while respecting nature, this incredible marine fauna and flora populated by around 300 species of multicolored fish. Diving or snorkeling to admire the seabed, meet gray and humpback whales, glide across the crystal clear waters on a stand-up paddleboard or kayak to flirt with whale sharks, wave in the turquoise waters in the company of sea lions or even swim to meet colonies of sea lions, there is no shortage of activities… Baja California is considered a top spot for observing whale sharks, dolphins, sea turtles and manta rays. Every year, from December to April, thousands of gray whales come to breed or calve their calves in the warm waters of Baja California. On board a small local boat for 6 to 8 people (panga or lancha), a guide will take you to observe them. It is not uncommon to manage to get close to these huge whales and thus fulfill the dream of many travelers.
Explore in depth an amazingly wild desert
Opposite the blue paradise of the Sea of ​​Cortez, the desert is unsurpassed. With one of the richest marine environments on the planet and a unique and rich fauna, a large area of ​​the peninsula is transformed into a natural botanical garden and transformed into a veritable field of exploration as far as the eye can see.
Dream according to the magic of the islands
Located in the central desert in the heart of the peninsula, the Vizcaino Biosphere Reserve is one of the largest on the planet at 25,000 km2. It contains almost 5,000 varieties of plants, most of which are endemic, and lists no less than 110 species of cacti, often of spectacular size, such as the famous Cardon cactus, which can grow up to 17m.
Protected nature reserves, classified as World Heritage by Unesco.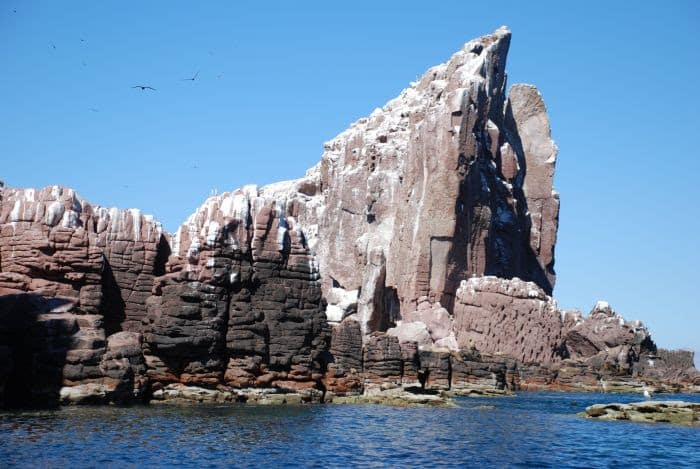 The 244 islands and islets of Baja California are located in the turquoise surroundings of the Sea of ​​Cortez, and are true natural gems. Listed as UNESCO World Heritage Sites, these protected nature reserves are today considered as important as the Galapagos Islands or the Great Barrier Reef in Australia. Let yourself be carried away by the magic of the Espiritu Santo Islands, "the world's biosphere reserve". From La Paz, trips aboard small excursion boats are organized every day to discover them. Its postcard setting, dotted with white sandy beaches and high rock walls, lulled by crystal clear waters, will immerse you in the heart of a completely virgin and unspoiled nature. An ideal place to dive, swim among colonies of sea lions, admire the many species of birds and marine mammals and picnic on one of the island's many dream beaches. Then sail to the other jewels of the Sea of ​​Cortez, such as the islands of San Jose, Coronado, Carmen or Danzante.
A colorful historical legacy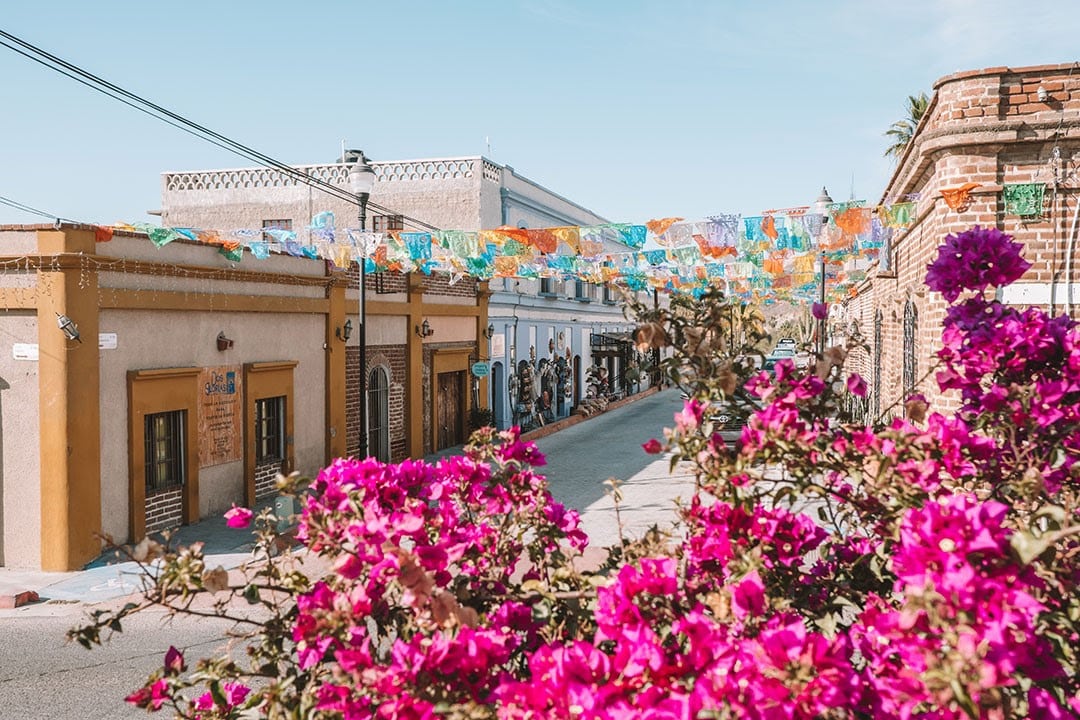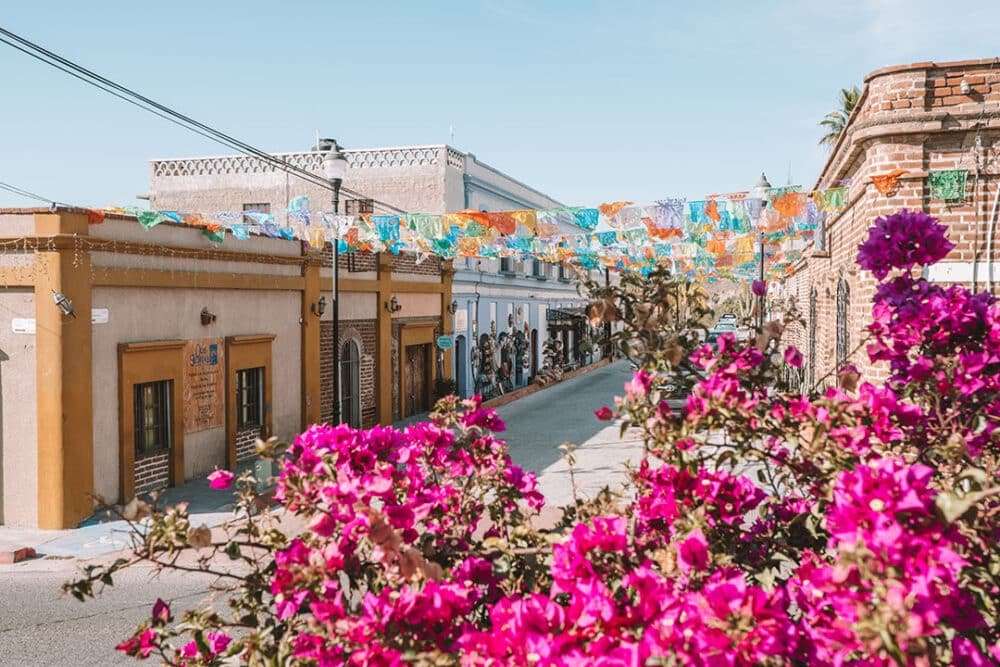 Don't miss the peaceful village of Todos Santos, populated by artists and craftsmen of all kinds. This small town is an ideal place to recharge your batteries, but also offers huge beaches, lulled by the Pacific rollers, for you to try your hand at surfing. Very close to La Paz, the capital of the South, another protected and preserved jewel not to be missed, the preserved and protected site of Bahia Balandra, a magnificent bay bordered by a long strip of white sand and bathed in turquoise water and transparent, is an important place to stop and recharge your batteries.
Organizing your all-inclusive road trip in Baja California with: Mexcapade
Self-guided all-inclusive road trip:
Reception and transfers, accommodation, vehicle and full insurance, excursions, activities…